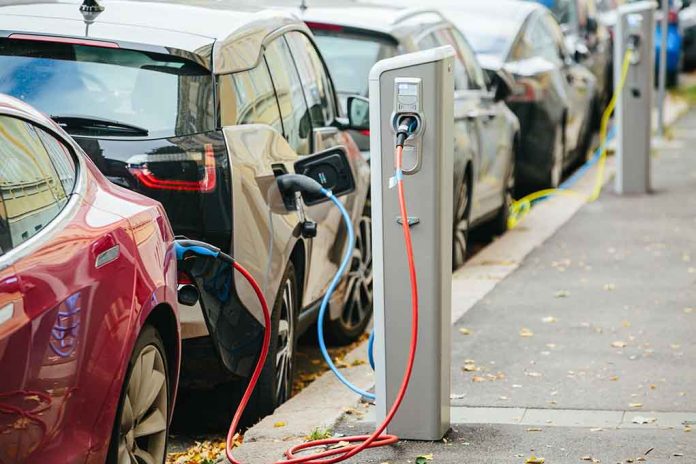 (StraightNews.org) — Elon Musk has announced that he will help other car manufacturers develop affordable electric vehicles (EVs). The CEO of Tesla, the largest and most well-known EV producer, had already dropped the patents on his products to allow other companies a share in the newly-emerging market.
In a remarkable statement in 2014, Musk wrote that he initially believed that without patents, major manufacturers would take the technology and brush Tesla aside, now he says he could not have been more wrong and in reality, the opposite has happened. "Electric car programs at the major manufacturers are small to non-existent, constituting an average of far less than 1% of their total vehicle sales," he said.
Musk wants this to change and hopes to see a major EV market sooner rather than later. He states that he is happy to license Tesla technology or help companies in any way he can.
Mary Barra, CEO of General Motors, may have added to Musk's concerns about slow EV market development when she predicted that affordable EVs would not be available for decades. Barra acknowledges Tesla as the market leader, but many had hoped GM would have contributed more by this stage. The only EVs so far produced by GM are the GMC Hummer EV and the Cadillac Lyriq – both of which are in the high price range.
Barra says the production of cars in the $30,000 to $40,000 range is still a long way off. She said the cost of production still needs to be lowered to produce vehicles at an affordable price. Industry experts warned late in 2022 that while more people wanted to move to EVs, they couldn't afford to. The average price hovered around $65,000. Data showed that this was moving in an upward trajectory too – prices rose by 2% between October and November 2022. Experts also warn that interest rate hikes and increasing down payment costs mean Americans are walking away from EVs in droves.
Copyright 2023, StraightNews.org