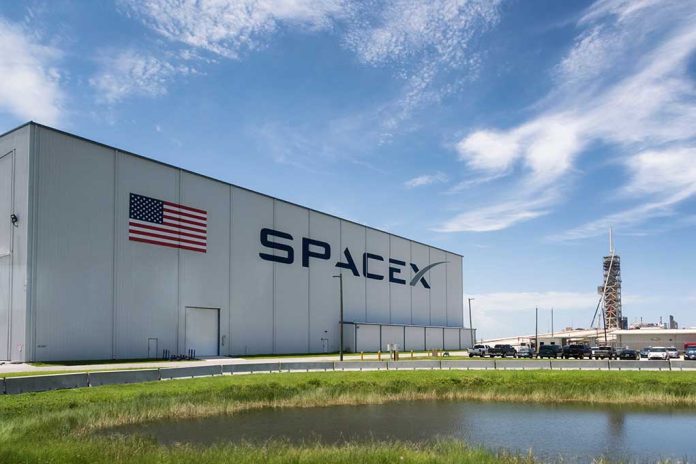 Putin THWARTED After Elon Musk Claims Another Space Battle Victory
(StraightNews.org) – While Elon Musk may seem like a bit of a wild character after agreeing to buy Twitter for $44 billion and creating a company to colonize Mars, the man is not without a heart for those left living on Earth. In March, his company SpaceX connected Ukraine to its Starlink internet after its communications went down when Russian President Vladimir Putin invaded the nation. However, Russia tried to attack the new internet setup, but in an incredibly smart and swift move, SpaceX deflected the electromagnetic attack.
On March 25, Musk announced his company thwarted all of Russia's "hacking & jamming attempts" in Ukraine. It turns out SpaceX and Starlink security experts were able to identify Russia's electromagnetic attack that garbled the internet signals. In about a day, engineers addressed the issue and updated the software, restoring the lightning-fast internet to the war-torn nation.
Dave Tremper, the Pentagon's director of electronic warfare, emphasized the US military needs to be able to address and counter cyberattacks just like Starlink did. Right now, however, the military is bogged down with reports, red tape, and contracts with private companies if it wants to make a similar counter-move.
Stephen Losey, the Air warfare reporter at Defense News, shared his thoughts on the impressive move from Musk's company:
SpaceX shut down a Russian electromagnetic warfare attack in Ukraine last month — and the Pentagon is taking notes. Interesting tidbit on the future of EW from the @C4ISRNET Conference today, now on @defense_news. #C4CONF #C4conference #C4ISRNET #C4ISR https://t.co/7oB4psVutB pic.twitter.com/F00zdJPMJB

— Stephen Losey (@StephenLosey) April 20, 2022
If SpaceX had not been able to provide Ukraine with internet in its time of need, it may not have been able to communicate with others in the outside world nearly as much as needed. How many lives has Musk's company helped save with its internet and cybersecurity?
Copyright 2022, StraightNews.org