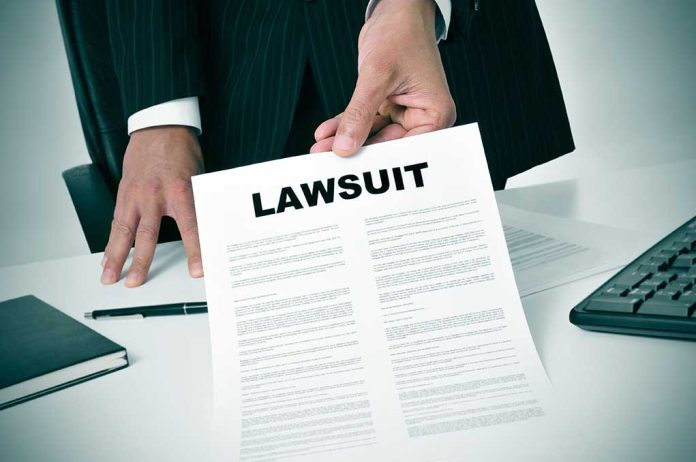 Epstein-Linked Billionaire Accused of Assault in New Suit
(StraightNews.org) – A billionaire financier has been accused of assaulting a woman 20 years ago — in disgraced Jeffrey Epstein's NYC townhouse. The accuser, who's filed a lawsuit under New York's Adult Survivors Act, says she was hired to give Leon Black a massage in 2002. Now, she wants damages.
Who Is Leon Black?
Leon David Black is a 71-year-old Dartmouth College graduate who started his career as an accountant and then moved into junk bonds in the 1980s. In 1990, he founded Apollo Global Management, which he built into a global private equity firm with over half a trillion dollars in assets. However, in October 2020, Apollo's board ordered a review into Black's links with Epstein, after it emerged that Black had made several payments to the notorious pedophile. Black says he paid Epstein for tax advice — but months after the review was completed, he unexpectedly stood down as Apollo's chairman.
When Black resigned from Apollo, he cited family reasons. However, his resignation came just days after a former model claimed he had harassed her. Black admitted having "a consensual affair" with Guzel Ganieva and then paying her to keep quiet, but strongly denies the harassment allegations and says Ganieva is trying to extort more money from him.
What Is He Accused Of?
On November 28, Cheri Pierson filed a lawsuit in the New York Supreme Court alleging that in 2002 Epstein, who she had been paid to massage at least five times, asked her to give a massage to "a powerful businessman." She says that after meeting this businessman in Epstein's New York townhouse, he assaulted her then, escorted her out of the building, and told her his name was "Leo Black."
Pierson says she later met Black twice more, in public, and the second time he gave her $5,000 in cash. Now, she wants Black to pay damages for the alleged assault. She's also seeking compensation from Epstein's estate, claiming she was hired by Epstein to engage with Black.
Isn't It Too Late?
Although the alleged offense happened 20 years ago, Pierson is entitled to sue under New York's Adult Survivors Act (ASA). This law, signed by Governor Kathy Hochul (D) on May 24, 2022, removes the statute of limitations for civil offense cases for a one-year period. That window began on November 24, six months after Hochul signed the bill, and will close in November 2023. The law has prompted a flood of cases, including an allegation against former President Donald Trump.
Supporters say the ASA allows victims to get the justice that's been denied for many years; critics say it will cause more problems for an already overloaded legal system, and also warn that after so many years have passed, it's difficult to hold a fair trial.
The case against Black will attract attention, mainly due to the Epstein link, and it's hard to say how it will turn out. Being an associate of Epstein will likely count against Black from the start, but the contents of the lawsuit suggest there's not much other evidence.
Is the ASA a valuable tool for abuse victims, or is it just encouraging people to shoot for a big payoff, thanks to the lower evidence requirement in a civil lawsuit?
Copyright 2022, StraightNews.org