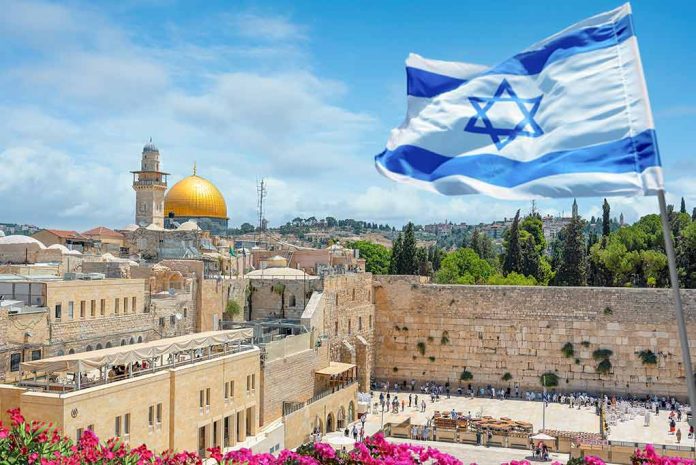 (StraightNews.org) – Israeli Prime Minister Benjamin Netanyahu said he wants to build a wall along his country's eastern border to prevent illegal immigration. On his Twitter account, Mr. Netayahu said Israel had previously constructed a barrier on its border with Egypt and prevented "infiltration" which would have "destroyed our country." The Prime Minister now wants to do the same with the Jordanian border to "ensure that there will be no infiltration from there."
Netanyahu furthermore announced that African immigrants who rioted in the city of Tel Aviv would be deported. He said the migrants had "crossed a red line" and blamed the country's Supreme Court for refusing to allow the government to enact stricter immigration measures.
Groups of supporters and opponents of the Eritrean government clashed in the city on September 2 and destroyed cars and storefronts. More than 50 police officers were injured. Netanyahu promised to deport everyone involved in the protests, whether or not they engaged in violence. He later said the measure would extend to all "illegal infiltrators."
There are around 25,000 Africans in Israel, but the country does not accept their asylum claims and treats them as economic migrants, meaning Israel is not obligated to protect them.
In the wake of the riots, lawmakers introduced new legislation to limit the number of immigrants in the future. The bill would allow the government to set annual migration figures and deport anyone who enters or stays unlawfully. Furthermore, no foreign citizen could appeal to an Israeli court to challenge deportation orders. Similar legislation was introduced in 2021 and won the support of then-opposition leader Netanyahu.
Simcha Rothman, who sponsored the bill, said the Tel Aviv riots "strengthened the need to swiftly advance solutions to keep illegal residents away from Israel." He added that the country's Supreme Court had thwarted previous attempts to protect Israeli borders.
Netanyahu's government recently proposed removing Supreme Court powers, leading to mass protests and criticism from US President Joe Biden.
Copyright 2023, StraightNews.org