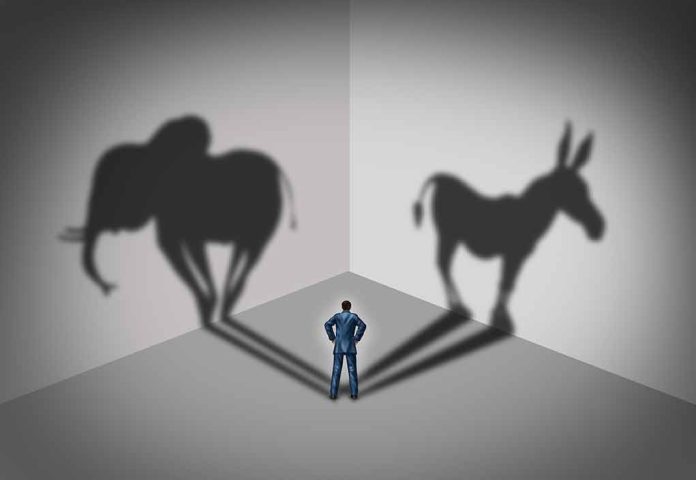 (StraightNews.org) – A Democratic strategist doubts Joe Biden's ability to connect with the public and says he will struggle to raise funds. Doug Schoen, formerly an adviser to Bill Clinton, said Hillary Clinton's problem was that she could not speak to the American people like Trump, and Biden has the same difficulty. This means he will likely struggle to raise donations, particularly small ones. In contrast to Barack Obama, who had raised over $20 million by this point in his re-election bid, Biden has raised around $10 million.
Schoen said that Hillary Clinton raised more money than Trump but couldn't relate to people in the same way, whereas Biden is not raising funds or connecting with people. Speaking on Fox News, Schoen remarked that Florida's Governor Ron DeSantis has the same struggle – lack of likeability and failure to communicate effectively.
The Democrat appeared on the Faulkner Focus with Harris Faulkner and Charlie Hurt, where the trio also discussed the possibility that Senator Joe Manchin could enter the race as a third-party candidate. Manchin delivered a speech at an event hosted by No Labels, a group dedicated to providing a third option to voters.
Pressed by reporters at the event in New Hampshire, Manchin said he had no plans to run for the White House on a third-party ticket, but he also refused to rule it out.
During his speech, the West Virginia Senator said the American people are tired of partisanship and accused both sides of the political aisle in Washington of engaging in extremism. In the past, he said the Democrats risk going too far to the left. "We just have to work together. We can't go too far left. This is not a center-left or a left country. We are a center, if anything , a little center-right country, and we ought to be able to recognize that," he said.
Polls reveal that around 40% of Americans agree, and don't identify strongly with Republicans or Democrats.
Copyright 2023, StraightNews.org