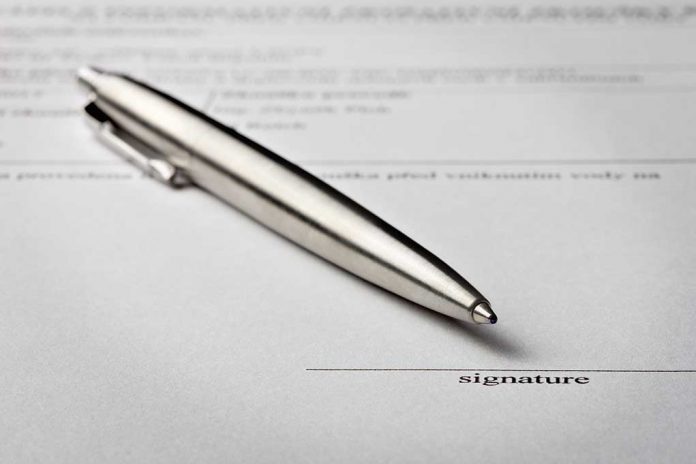 (StraightNews.org) – Executive order. Executive action. Two separate and distinct uses of verbiage many people tend to misunderstand. If you use Google as your go-to when looking for definitions, you'll find some people even view them as the same term. In the following, you will learn this isn't the case.
Executive Action
To begin with, the vague term executive action is an informal proposal which carries no legal weight and isn't even subject to legal review. It will not be published in the Federal Register and is no way interchangeable with an executive order.
This option didn't become commonly used until the 2000s, when Obama chose to utilize executive actions instead of executive orders. Presidents only use this move when they are dealing with controversial or sensitive issues that may otherwise go against the purpose of Congress, who could easily reverse the policy if it carried any legal weight.
Executive Order
When it comes to executive orders, this is a whole other ball game. An executive order is legally binding as well as published in the Federal Register. It's a directive that comes straight from the President of the United States.
Because the President manages the federal government, he will write, sign and publish this order, which requires no approval from Congress. It will be assigned a consecutive number so it can be referenced by number or topic. Executive orders can be revoked or altered by other presidents. Courts can rule them unconstitutional and reverse them, or legislation may find reason to invalidate them.
In layperson's terms, an executive action is a maneuver that should be considered a wish list, a policy the president hopes to see put in place. Executive orders hold all the weight, require no prior approval from Congress and can't simply be revoked by Congress.
Copyright 2021, StraightNews.org