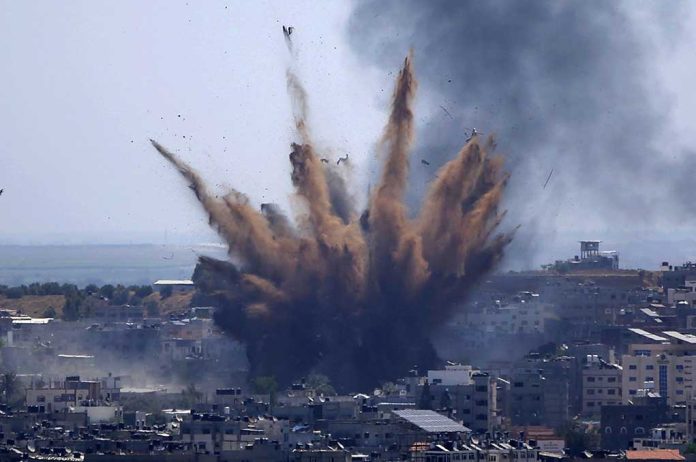 Russia Moves Onto ANOTHER Eastern European Target — Where Will They Draw The Line?
(StraightNews.org) – When Russian President Vladimir Putin invaded Ukraine in February, nations around the world wondered just how far the dictator would take his battle. While Ukraine has managed to valiantly push back against the Russian troops, it seems the aggressors may be eyeing up another nation to conquer.
On April 25 and 26, multiple explosions went on in Transnistria, a region in Moldova along its border with Ukraine. The rocket-propelled grenades hit radio antennas, a local airport, and security building in the capital of Tiraspol. The source of the small explosive bombs is still uncertain.
The Transnistria region is known for aligning itself with Russia, although it's not internationally recognized as its own nation. With this, local authorities near the blasts claimed Ukraine bombed them, but Ukraine put the blame on Russia likely trying to set the groundwork for another invasion. However, Washington Post reporter John Hudson shared more about Moldova's point of view:
Moldova's deputy interior minister said the grenades that were used in the mysterious explosions in Transnistria are produced by Russia and are only used by the armies of Russia, Transnistria and Gabon. "I don't think these were the Gabonese," he said https://t.co/hBwvsAuxi8

— John Hudson (@John_Hudson) April 27, 2022
If these explosions came from Russia, Moldova would have the right to be concerned. Just like how Russia used the breakaway regions in Ukraine to justify its current war, it could do the same in Moldova. However, there's no one who can perfectly predict what Putin may think his army can accomplish.
Copyright 2022, StraightNews.org