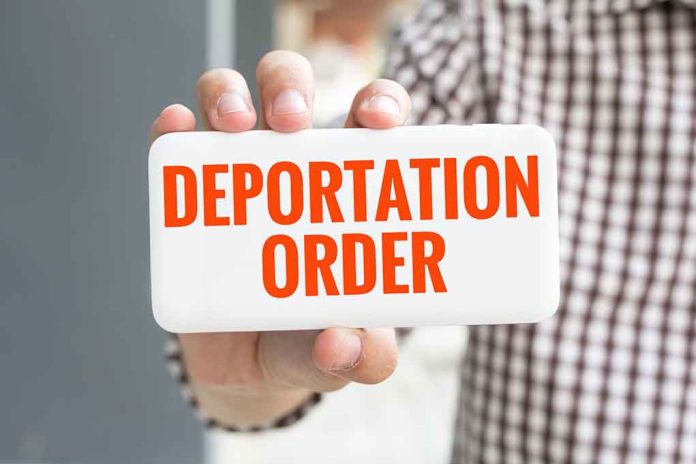 (StraightNews.org) – In 2019, a jury convicted Anna Sorokin, aka Anna Delvey, of eight counts of theft for scamming various institutions out of more than $200,000 by claiming she was an elite heiress. Although she did her time in Rikers, ICE arrested her again in March 2021 for overstaying her visa. The agency released her on March 15 for deportation back to Germany. However, a German news source announced the convicted swindler was still in US custody and appealing the expulsion from the United States.
America says goodbye to its favorite fake German heiress. Anna Delvey of Netflix's "Inventing Anna," was released from her detention facility in Goshen, N.Y. earlier today ahead of her deportation. She is headed back to Germany. https://t.co/JfTXTdTAp8

— Emily Palmer (@emilyepalmer) March 15, 2022
Sorokin was born in Russia, but her family later relocated to Germany. In 2014, she moved to New York, staying in expensive hotels but bailing out before paying her bills. Then ,she made her way into the Manhattan elite circle by pretending she was a German heiress in charge of an exclusive and fictional foundation. She faked papers for the Anna Delvey Foundation and procured loans from banks and other institutions.
Her reign ended in 2017, when police arrested her for skipping out on a hotel lunch bill. Upon investigation, her story and all she stole over the years came to light, resulting in her spending four years in prison.
Her elaborate scheme became the subject of a Netflix movie. Sorokin is hoping the recent emergency stay filed by her lawyers will keep her in New York and stop the deportation indefinitely.
Copyright 2022, StraightNews.org