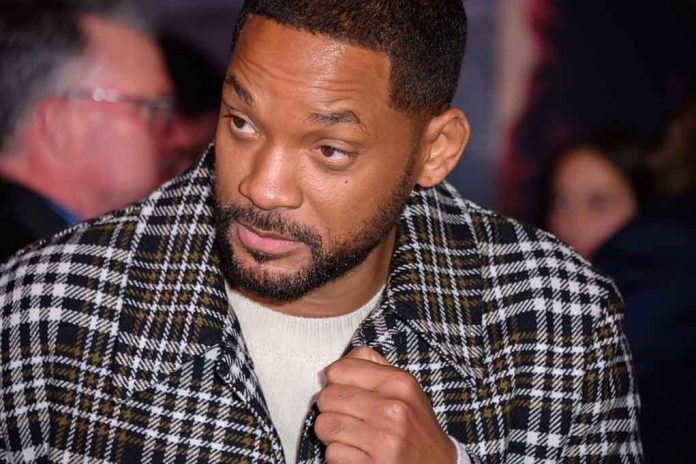 (StraightNews.org) – Fewer Americans have been watching the Oscars in recent years, but this year's ceremony may bring about a big change. While comedian Chris Rock was presenting an award, he made a joke about Will Smith's wife, Jada Pinkett Smith, wearing her hair short like GI Jane. Will Smith understandably did not like the joke as his wife suffers from a condition — alopecia — causing her to lose her hair. So, Will marched on stage and slapped Rock across the face, leaving him stunned. Now, fans, actors, and Hollywood organizations are all weighing in on the altercation.
When Smith assaulted Rock at the Grammys on Sunday, March 27, the producers quickly muted the telecast, leaving the audience to wonder just what was being said. However, Japanese television did not silence the incident, so some people were able to share the uncensored recording on Twitter:
Warning: video contains strong language
VIA JAPANESE TELEVISION: The uncensored exchange between Will Smith and Chris Rock pic.twitter.com/j0Z184ZyXa

— Timothy Burke (@bubbaprog) March 28, 2022
After the show ended, the Academy posted the following tweet:
The Academy does not condone violence of any form.

Tonight we are delighted to celebrate our 94th Academy Awards winners, who deserve this moment of recognition from their peers and movie lovers around the world.

— The Academy (@TheAcademy) March 28, 2022
Many fans understand why Will became upset over Rock's lazy joke, although many believe the actor did not set a good example for the millions of people watching on how to resolve this personal insult and conflict. The results were mixed with some cheering on Smith and others defending Rock. Will Smith later issued a formal apology to Rock:
Will Smith posted an official apology to Chris Rock and The Academy of Motion Picture Arts and Sciences via social media, writing "My behavior at last night's Academy Awards was unacceptable and inexcusable." https://t.co/Dg2iG3m4zk pic.twitter.com/6mZxxH8yD3

— IGN (@IGN) March 29, 2022
The Screen Actors Guild – American Federation of Television and Radio Artists (SAG-AFTRA) declared "Violence or physical abuse in the workplace is never appropriate and the union condemns any such conduct," dubbing Smith's actions "unacceptable." While Rock could file assault charges against Will Smith for his illegal attack, it seems as though he has decided not to – for now. The Los Angeles Police Department told the press there has been no police report filed about Sunday's altercation.
What do YOU think about the events that unfolded on Sunday evening? Reply to your email and let us know. We'd love to hear from you!
Copyright 2022, StraightNews.org