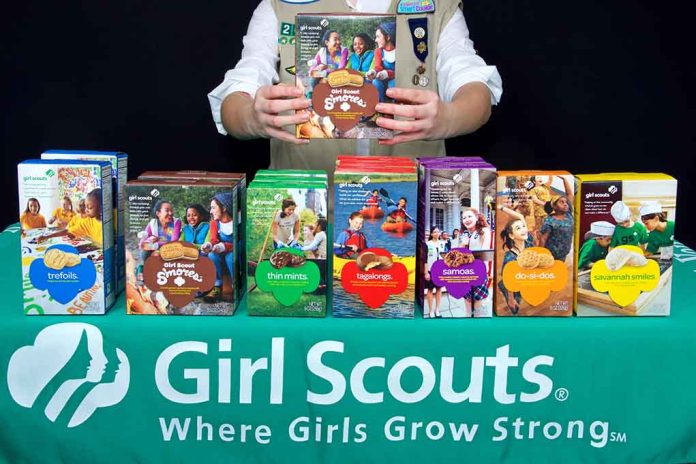 Police Getting Involved After Mystery "Girl Scout" Cookie Scam
(StraightNews.org) – It's that time of year: Girl Scout Cookie season, where people all across the nation get excited for certain boxes of treats available for sale outside of grocery stores or delivery to their front door. However, it seems one duo may be scamming people by selling these beloved cookies, taking cash, but never delivering the desired treats.
Suffolk County police have received 11 reports of this cookie scam on Long Island, New York. In some reports, a man accompanied a young girl as they went door to door asking people to give them money in exchange for Girl Scout cookies they would deliver at a later date. In other instances, residents only reported seeing the small girl who is described as somewhere between 6 and 11 years old.
Girl Scout cookie scam by man and young girl takes money from Long Island residents, doesn't deliver snacks, police say https://t.co/1dbMkXhpYo via @nbcnews

— John Walton (@John_Walton_) June 22, 2022
Some people gave the girl as much as $40 dollars in hopes of receiving their favorite cookies. Most residents are not concerned about losing a couple of dollars in cash but are nervous about the fate of the young girl being taught at such a young age to scam people.
The Girl Scouts Council of Suffolk County is providing victims of the scheme with free cookies and emphasized this pair does not represent their organization. It went on to highlight that Girl Scouts should have cookies with them or have a proper order form to complete details for the sale and delivery.
Copyright 2022, StraightNews.org