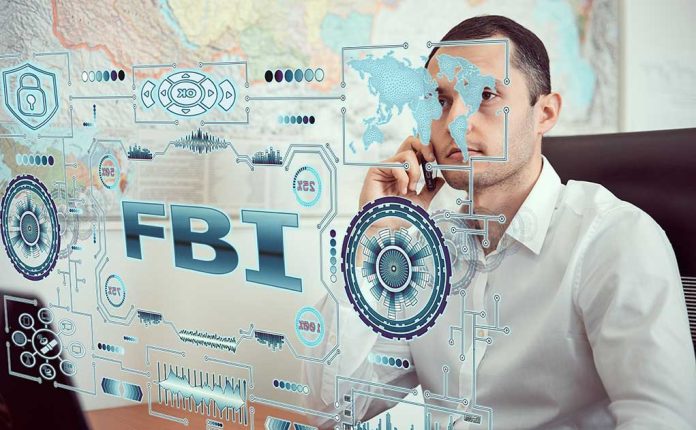 (StraightNews.org) — The FBI is attempting to intimidate pro-life activists, according to an anti-abortion campaigner. Two agents knocked on the door of Elise Ketch in April, but she was not home. The agents, who identified themselves as Ashley Roberts and Kathleen Brown, spoke to Ketch's mother but would not tell her the purpose of the visit. The agents said they needed to talk to her about information they'd received but emphasized she was not in trouble. Ketch is a member of the Progressive Anti-Abortion Uprising (PAAU).
Elise Ketch said she has no idea why federal agents would show up at her mother's door, but she believes the intention was merely to intimidate her. She has not heard from the agents again, and they made no subsequent contact with her or her lawyers.
The Virginia-based activist has participated in several non-violent anti-abortion protests, including at the Rayburn House Office Building, in March 2022. She was arrested at that protest, along with fellow PAAU members, for blocking the street.
Terrisa Bukovinac, a founder of PAAU, said, "The FBI is targeting PAAU members because our activism challenges the property lines of and disrupts commerce for the abortion industrial complex."
On May 16th, Republicans in Congress heard testimony from people who accused the FBI of targeting them for their anti-abortion stance. A House Judiciary subcommittee heard from Mark Houck, who was arrested under the Freedom of Access to Clinic Entrances (FACE) Act last September. The FACE legislation makes it an offense to use force or to interfere with or intimidate people attending an abortion clinic. Houck was charged with shoving a 72-year-old clinic volunteer.
The victim, named only as HL, said he was pushed to the ground as he attempted to escort a patient inside. When the FBI came to arrest Mr. Houck at his home near Philadelphia, his wife said they were armed with "huge rifles" and her children were terrified and traumatized by their presence.
A jury acquitted Houck on all counts in January 2023.
Copyright 2023, StraightNews.org