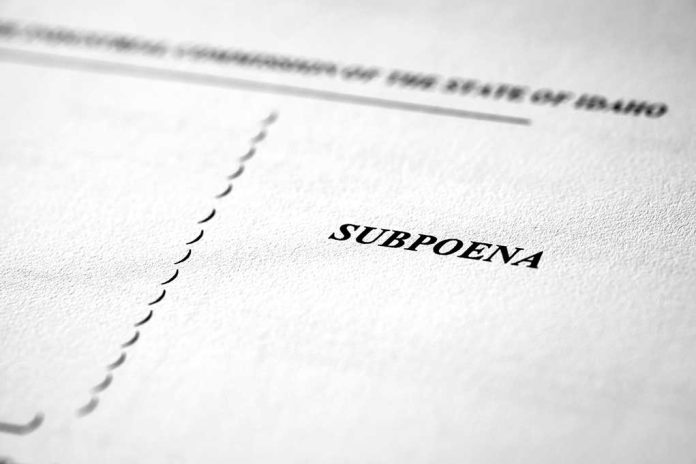 (StraightNews.org) — The FBI has refused to provide documents requested by Republican lawmakers allegedly showing President Biden's participation in a criminal bribery scheme. House Oversight and Reform Committee Chairman James Comer issued the subpoena with a return deadline of May 10th. FBI acting assistant director Christopher Dunham replied to Comer and said he could not supply the requested document because to do so would risk breaching national security obligations.
"Justice Department policy strictly limits when and how confidential human source information can be provided outside of the FBI," Dunham said.
James Comer reacted with fury and said he intends to pursue the matter and compel the federal agency to hand over the FD-1023 record, which he says provides evidence that President Biden received financial bribes in exchange for policy decisions.
The row began when an unnamed whistleblower informed Comer and Senator Chuck Grassley that the FBI had possession of a document apparently showing that Biden, when Vice President, took large payments from foreign nationals as part of a bribery scheme. Comer and Grassley then wrote to FBI Director Christopher Wray and Attorney General Merrick Garland, demanding to see the document and to know what action the FBI and Department of Justice have taken to investigate the allegations.
The details of the alleged bribery and the foreign national's identity are unknown. However, speculation on Capitol Hill suggests the likely scenarios involve Russia, Ukraine, or China and may be related to the $1 million annual salary paid to Hunter Biden by Ukrainian gas company Burisma. The President's son sat on the company's board, despite having no gas industry experience. Vice President Joe Biden began to campaign for more support for Ukrainian gas companies after his son had secured the lucrative position.
The White House has dismissed the subpoena from Grassley and Comer as a political stunt. A spokesman said Republicans have been attacking the President and his family for years without providing any evidence of wrongdoing by President Biden.
Copyright 2023, StraightNews.org