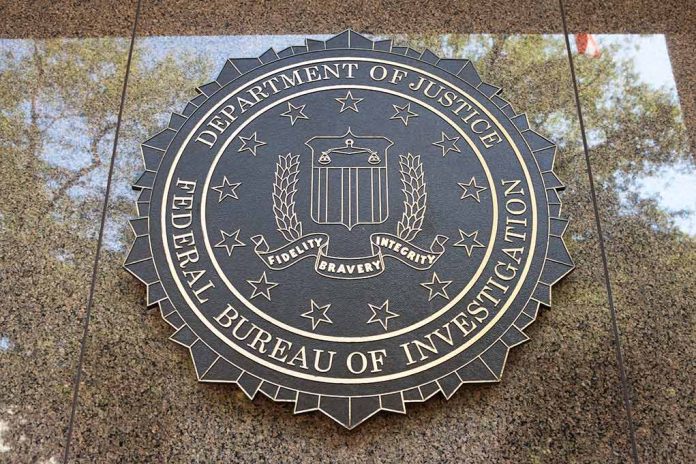 (StraightNews.org) – FBI Director Christopher Wray says he's not sure if undercover agents were deployed to Capitol Hill on January 6, 2021. Wray appeared before the House Judiciary Committee on June 12 where Republican Rep. Andy Biggs explained how Capitol Hill Police Chief Steven Sund described the presence of a large number of federal agents among the crowd on the day. Biggs asked Wray if he could confirm Sund's allegations. Wray replied, "I'm not sure there were undercover agents on-scene."
Sund's assertions were repeated to Tucker Carlson, who interviewed the former police officer about January 6 and who was told the crowd "was filled with federal agents." The interview took place just before Carlson was fired from the Fox network and it was never aired.
Some conservatives believe that the January 6 riots were orchestrated by the FBI and the government to demonize Donald Trump and his supporters, and to hold the President criminally accountable. Allegations have also surfaced that members of Antifa disguised themselves as Trump supporters before entering Congress buildings. A facial recognition company XRVision said it had located the faces of known Antifa activists in the mob, as well as regular Black Lives Matter protest attendees.
Ray Epps, a former Marine, recently filed a lawsuit against Fox News because its coverage suggested he was an undercover agent. Epps was filmed on January 6 ushering protestors into Capitol buildings, but was never charged with a crime, causing speculation that he was present only to stir up trouble. His lawsuit claims he has lost his home and livelihood and faces regular harassment and threats. The suit specifically names Tucker Carlson as responsible for disseminating what he calls "a fantastical story."
Mr. Epps' lawyer Michael Teter said, "For years, Fox News and Mr. Carlson created and amplified conspiracy theories about Ray that lacked any foundation in fact." He added that Epps has "endured significant emotional and psychological harm from the attacks."
Copyright 2023, StraightNews.org