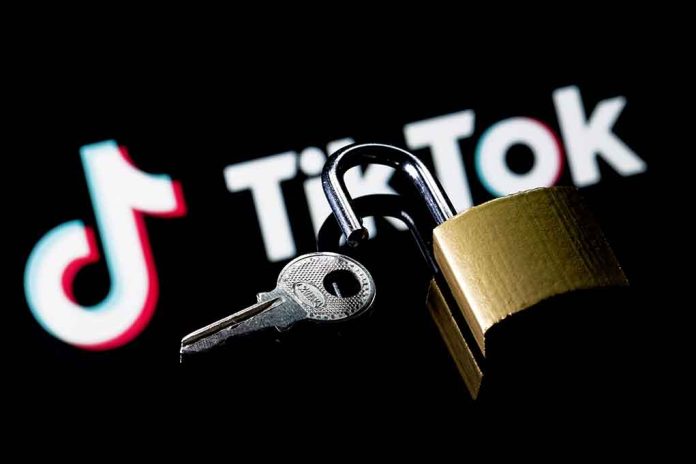 (StraightNews.Org) — The FBI has warned that Chinese social media giant TikTok poses a national security threat to the United States. Christopher Wray, Director of the FBI, told an audience at the University of Michigan that data collected on the app could be used for espionage operations.
The Chinese video-sharing site is owned by the technology company ByteDance and has more than 1 billion users worldwide – the majority in America. As well as espionage fears, Wray warns that TikTok's powerful algorithms could be used to push pro-China propaganda and influence around the world. He also raised these concerns at a House Homeland Security Committee hearing in November.
"All of these things are in the hands of a government that doesn't share our values and that has a mission that's very much at odds with what's in the best interests of the United States", Wray told his Michigan audience. He is not alone in his concerns.
Senator Marco Rubio (R-Florida) and Representative Mike Gallagher (R-Wisconsin) have previously called for a nation-wide ban on the platform in the US. Both Rubio and Gallagher pointed to a Chinese National Intelligence Law that requires all citizens of China, wherever they are based, to assist in gathering intelligence for the benefit of the Chinese Communist Party (CCP). TikTok is reportedly able to track mobile phone locations and collect internet browsing data.
Technology analyst Charles King agrees that the concerns of Rubio and Gallagher are valid. "Its owner ByteDance owes fealty to a CCP government whose aims are increasingly at odds with American interests. Plus, the TikTok app contains algorithms and user tracking features that are, to say the least, deeply suspect" King said. He added that Twitter and Facebook could be similarly used for propaganda purposes.
In 2020, Donald Trump also called for a TikTok ban citing national security concerns. The app however remains hugely popular among young Americans.
Copyright 2022, StraightNews.org