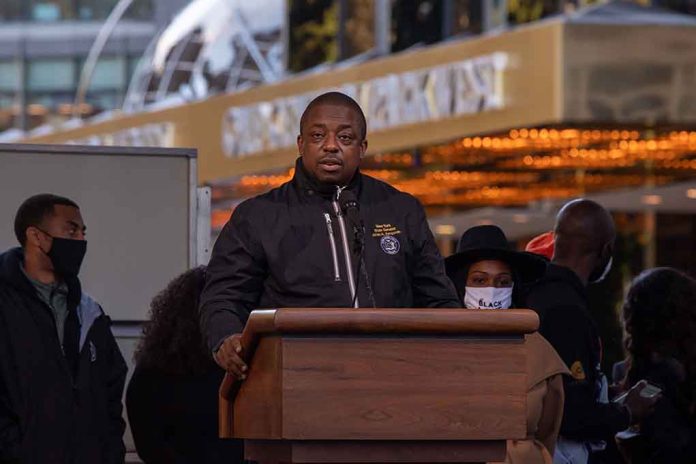 (StraightNews.org) – Four months ago, authorities arrested Harlem lawyer and developer Gerald Migdol, a longtime Democratic supporter, for allegedly making phony contributions to New York Lieutenant Governor Brian Benjamin's bid for city comptroller. While Migdol pleaded not guilty to wire fraud and aggravated identity theft, he could be facing over 20 years in prison if convicted of all counts against him. But now, Benjamin is also in the spotlight. According to reports, federal investigators have questioned the state official in private as part of the ongoing investigation.
Before New York Governor Kathy Hochul (D) chose Benjamin to become the state's lieutenant governor, he was a state senator from Harlem and had a failed campaign for city comptroller in 2021. However, investigators have issued multiple subpoenas to Benjamin's staff while trying to figure out if the lieutenant governor himself or his staffers had anything to do with Migdol's likely illegal campaign contributions. While Benjamin admitted he spoke with investigators, he also told reporters he's not under investigation.
The Washington Free Beacon shared more about this still-unfolding case:
Top New York Democrat Questioned by Feds

Federal authorities questioned New York lieutenant governor and "defund the police" advocate Brian Benjamin as part of an investigation into his role in funneling illegal campaign contributions.

Via @KarlSalzmann https://t.co/5GbDu8h5s1

— Washington Free Beacon (@FreeBeacon) March 28, 2022
This investigation is happening as Benjamin and Governor Hochul are running for full, four-year terms in the November election. Depending on how this situation unfolds, it could cause quite the stir leading up to election day.
Copyright 2022, StraightNews.org