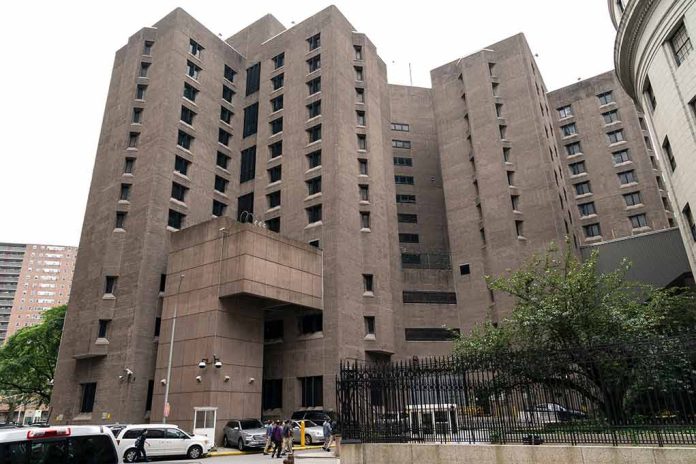 (StraightNews.org) – Authorities have released the details of Jeffrey Epstein's death. The billionaire financier and convicted people trafficker died by apparent suicide in a prison cell in Manhattan in 2019. A Justice Department's Inspector General report claims there were failures on the part of prison officials who acted negligently in failing to assign a cellmate to Epstein and in providing him with extra bed linen – which he used to hang himself.
The convicted criminal died at the Metropolitan Correctional Center (MCC) in New York in August while awaiting trial for trafficking underage girls for prostitution. The report details the findings of an investigation conducted by the FBI and the Inspector General. It claims there is no evidence to suggest that Epstein was murdered but did find both negligence and misconduct by prison officials.
These shortcomings include failing to respond appropriately to a claim by a former cellmate that Epstein had attempted to hang himself. He was placed on suicide watch for a day but no further action was taken. Faulty surveillance cameras were not replaced, he was allowed an unauthorized and unmonitored phone call, and there were repeated failures to carry out headcounts, the report states. Furthermore, Epstein was left alone and unmonitored in his cell on the night of his death.
Since the demise of the billionaire, rumors have swirled that he did not commit suicide but was murdered to ensure he could not publicly state who else was involved, or took advantage of, his trafficking and forced prostitution of underage girls. Ghislaine Maxwell, sentenced to 20 years imprisonment for her role in the trafficking scheme, said she does not believe Epstein took his own life. In an interview conducted in a Tallahassee prison, she said, "I believe he was murdered. I was shocked. I wondered how it had happened because as far as I was concerned, he was going to appeal."
Some of Mr. Epstein's known contacts include Bill Clinton and the UK's Prince Andrew.
​Copyright 2023, StraightNews.org