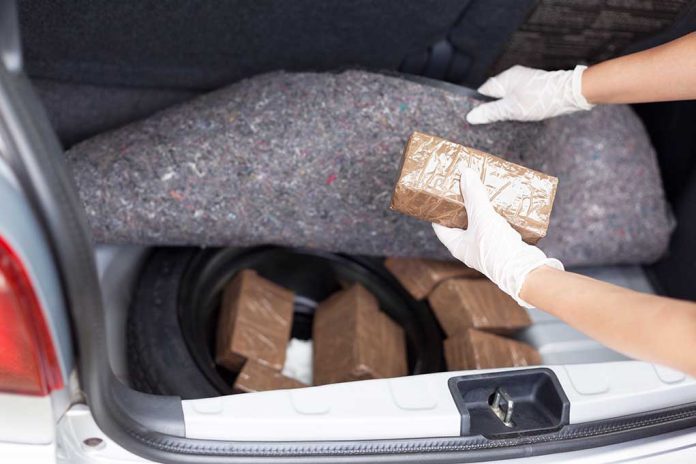 (StraightNews.org) — Customs and Border Protection officers have seized almost 12,000 pounds of Fentanyl since last October, the highest amount on record and almost as much as was seized during the whole of the previous year. The amount of Fentanyl entering the United States has risen dramatically over the last decade. In December 2011, 523 pounds of the drug was confiscated. This exploded to 6,200 the following year. These figures account only for smuggling through ports of entry and do not include the possibility that even more is being brought to the country by illegal migrants crossing the southern border.
In February 2023 alone, officers seized 180,000 pills in Arizona while conducting vehicle searches, and a further 195,000 in the Nogales-Grand Avenue Port of Entry a week later.
Republicans have blamed President Biden for the growing crisis and claim he does not understand the extent of it. On a visit to Mexico in January, the President said that 100,000 Americans have died from using the drug. The figure is in fact much higher. More than 196,000 died between 2018 and 2021. During his State of the Union speech on February 7th, one GOP member shouted "It's your fault" when the President mentioned the prevalence of the lethal drug in the US.
Last October, Texas Governor Greg Abbott called for the Mexican cartels to be designated as terrorist organizations and to be dealt with as terrorists. The same month, a group of Congress Members asked to meet Biden to present him with a box containing obituaries for the victims of the drug.
Fentanyl is a synthetic opioid that is generally manufactured by powerful drug cartels in South America using chemicals imported from China. It is said to be around 50 times more potent than heroin and a tiny amount – enough to fit on a pin-head – can kill. It is the leading cause of death for US adults aged between 18 and 45.
Copyright 2023, StraightNews.org