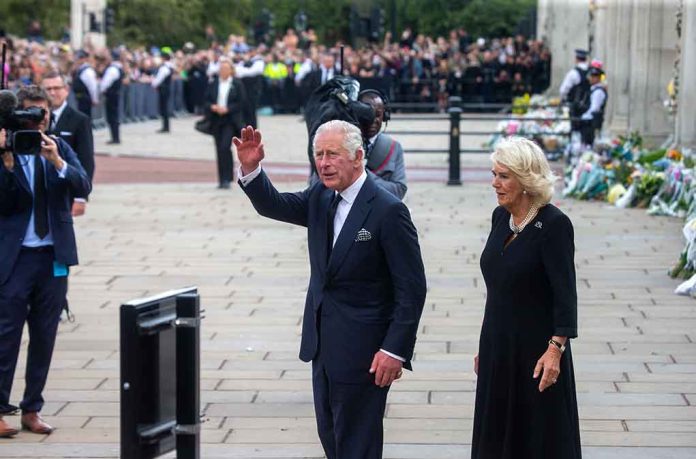 (StraightNews.org) — First Lady Jill Biden is to attend the coronation of King Charles III in the United Kingdom in May. President Biden spoke to the King by phone and confirmed that his wife will attend on behalf of the United States. No US President has ever attended a British Royal coronation, but the President and First Lady were both present at the funeral of the late Queen Elizabeth II last year. King Charles, who became King following the death of his mother the Queen, will be formally enthroned at a lavish ceremony in London next month. 
Buckingham Palace, the primary palace of the British Monarchy, has released details of the extravagant event. It will take place at the iconic Westminster Abbey in the center of the capital city. There are expected to be around 2,000 guests, a much lower number than attended the coronation of the late Queen. It is seen as part of King Charles' wish to streamline and modernize the British Crown. After the formal ceremony, a concert will be held in London which is said to feature many major musical stars. The King will appear on the famous balcony at Buckingham Palace to greet crowds. 
It is not yet known if California residents Prince Harry and his wife Meghan Markle will attend the event, but officials in London have confirmed that the couple has been invited. Royal commentators have suggested that it is a strong possibility that they will decline the invitation as the risk of being shunned by family members is significant. 
Prince Harry made global headlines recently when he published a revealing book, Spare, which included intimate details of his life growing up in the UK's royal family. He made allegations against almost all of his family members, many of which portrayed them in a negative light. His brother Prince William, the future King, has not publicly responded to any of these allegations, as is customary for senior royal figures. 
Copyright 2023, StraightNews.org