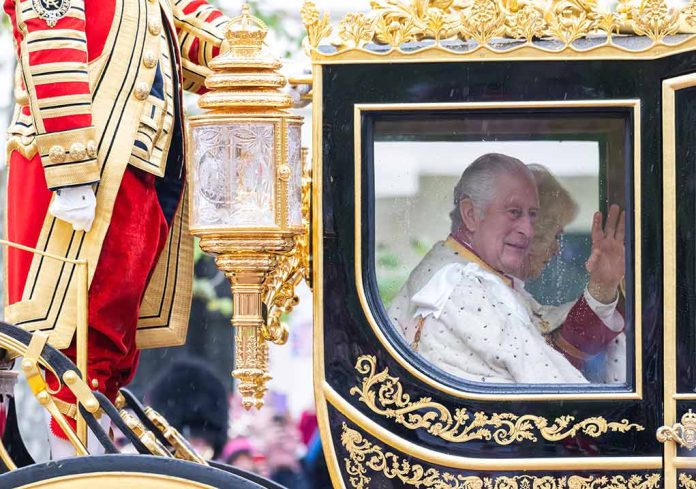 (StraightNews.org) — First Lady Jill Biden traveled to the UK for the Coronation of King Charles III. She said she was delighted to make the trip and to honor the "special relationship" between the two countries. The First Lady represented the US, as President Biden elected not to attend. The event took place in London on May 6th.
No US President has ever attended the crowning of a British Monarch. History professor Laura Beers said this is not a snub by America, but a tradition. The American University educator said people should remember that leading up to the 19th century, relations between Britain and the US were adversarial. Americans fought the US War of Independence against Britain, and its autonomy and freedom still mean a lot to Americans today.
Beers says that when Queen Victoria came to the throne, American fascination with the British Monarchy was revitalized, and relations between the countries had settled into friendship. However, the US President still did not attend Victoria's coronation.
The Second World War cemented good relations between the US and Britain. At that time, King George VI was on the throne, and his young daughter Princess Elizabeth was next in line. Princess Elizabeth formed a fond friendship with Dwight D Eisenhower as he served as the Supreme Commander of the Allied Forces in London. Eisenhower became US President only months after Princess Elizabeth became Queen Elizabeth II. But in keeping with tradition, Eisenhower did not attend the coronation, despite his friendship with the Queen.
Former President Donald Trump criticized Biden and the tradition and said the President should have been present. He blamed the absence on Biden's apparent lack of stamina.
Meghan Markle, the American wife of the King's son Prince Harry, did not attend. Markle's relationship with the Royal family deteriorated when she implied it was racist, and the couple left Britain to relocate to California permanently.
Copyright 2023, StraightNews.org