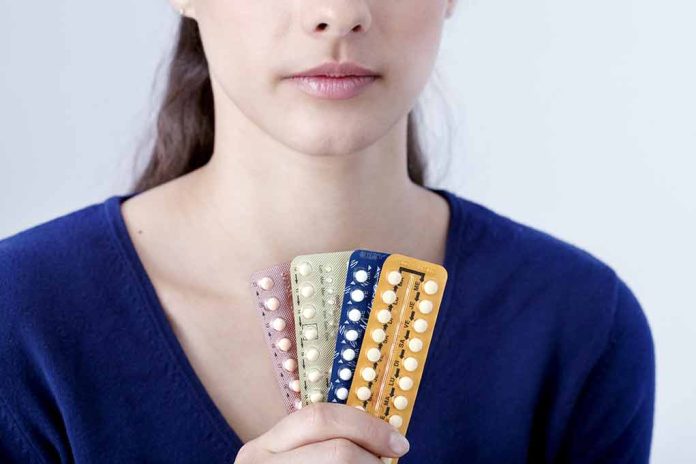 (StraightNews.org) – The first over-the-counter birth control pill available in America has been approved by the Food and Drug Administration (FDA). Opill uses the hormone progestin, which doctors say presents few contraindications or risks. FDA advisers voted unanimously to approve the new drug that is lauded as a giant leap forward for female autonomy.
Vice president for women's health of Perrigo, the drug's producer, said, "Today's approval is a groundbreaking expansion for women's health in the US and a significant milestone towards addressing a key unmet need for contraceptive access."
Improving access to birth control, particularly in poorer communities, was a major drive for producers, and the new pill is praised by advocates, including Kelly Blanchard of Ibis Reproductive Health, who has campaigned for years for effective over-the-counter contraception for women. She said the next step is to ensure the drug is available in health insurance policies.
President Biden issued an executive order last month addressing women's difficulties in accessing safe and affordable contraception and said this should be available through insurance. The White House directive said it aims to "ensure that private health insurance under the Affordable Care Act covers all Food and Drug Administration-approved, granted, or cleared contraceptives without cost sharing."
Furthermore, the Biden directive states that American women are finding access to reproductive healthcare more challenging since the Dobbs case and the Supreme Court's decision to overturn Roe v. Wade, and recent studies support that claim.
The JAMA Network Open released a report in April noting that it was harder for women to access contraception and other reproduction-related services in 2021 than in 2017. Around 1 in 4 respondents in the study said it is a challenge to find a doctor they feel comfortable with – this was up from 1 in 5 in 2017. Finding a clinic, transport to that clinic, and childcare to attend the clinic had all become more significant challenges.
The new Opill contraception will be available in stores in early 2024.
Copyright 2023, StraightNews.org