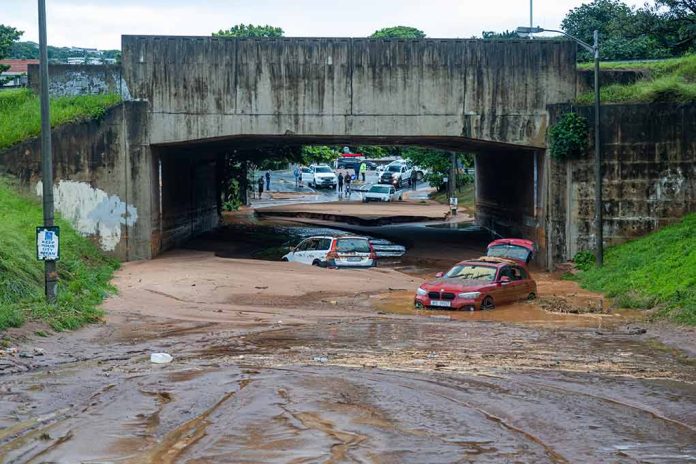 (StraightNews.org) – Eight people died when they became trapped in a sewer underneath Moscow. The group was on a tour of the underground system, specifically the Neglinka River that flows through historic underwater tunnels dating back centuries. Severe rains on Sunday, August 20, caused the tunnels to flood, trapping the seven tourists and their guide. Rescuers eventually found their bodies in the Moskva River in the center of the city.
"Now all eight participants in the excursion have been found. They all died. The search operation is at an end," an official said.
Investigations are now underway, and police believe the group may have flouted health and safety regulations and wandered into hazardous areas. Twenty people initially signed up for the ill-fated excursion, but twelve pulled out due to weather reports forecasting heavy rains.
Police in St. Petersburg reported on August 22 that they had arrested and detained Aleksandr Kim, the head of the company that organized the tour. He will be transferred into the custody of Moscow police, who arrested a second party, Nikita Dubas, and were holding him for questioning. Law enforcement officers have also searched the homes of several people involved with the touring company as part of their inquiries.
The victims are named 47-year-old Dmitry Markushin and his 15-year-old daughter Yelizaveta, 34-year-old Darya Bykova, 17-year-old Gleb Lagashin, 15-year-old Viktoria Shneider, and tour guide Konstantin Filippov. A sixth victim was not immediately identified.
The company that ran the tour, Sputnik, is under investigation for "providing services that do not correspond to safety standards that resulted in death." If convicted, those responsible could face a prison term of up to ten years.
An initial investigation committee issued a statement on August 22, saying, "The tour's organizers assured persons who were buying the excursions that they were safe, while entering the underground premises illegally. Only employees of the city's special services can be present in such underground premises."
Moscow's Mayor Sergei Sobyanin described the incident as a "terrible tragedy."
Copyright 2023, StraightNews.org