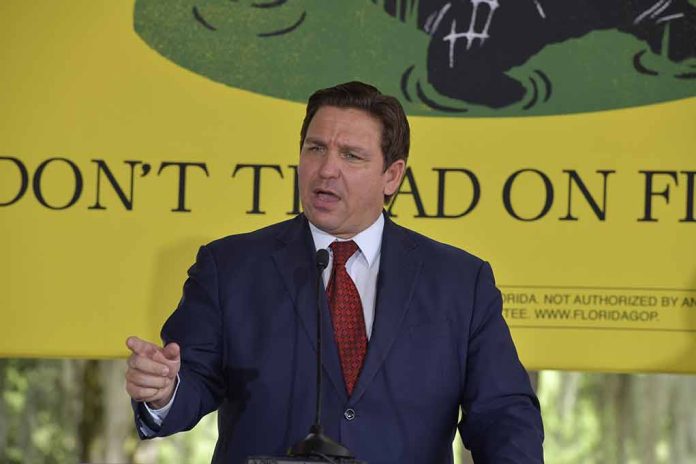 (StraightNews.org) – Elected politicians and officials in Tallahassee are afraid of Ron DeSantis, according to a former state lawmaker. The unnamed source said Mr. DeSantis and his team terrify those around them and destroy the careers of people who go against the Governor.
"These guys are not normal politicos. There's no inner circle because they just chop off heads and move on so quickly," the source told the Washington Post.
The outspoken Governor has made clear his wish to enact conservative policies in the Sunshine State without fuss or drama, and he has criticized fellow Republicans for holding back and allowing the left-wing media to define the issues and the scope of the debate. He said he is going on the "offense" while some in the GOP sit silently in the background "like potted plants."
Some in the media suggest that fear of DeSantis is not limited to Florida lawmakers but also applies to Republican front-runner Donald Trump.
CNN editor Chris Cillizza believes Trump is terrified of DeSantis and has repeatedly proven this. Cillizza points to Trump's frequent claim that DeSantis would not have won the election to the Governor's mansion without his help. According to the CNN chief, this is a sure sign that the former President feels a need to place himself above DeSantis at any opportunity. He also believes Trump's lead over the Floridian will diminish as the race to the White House heats up.
While Trump still dominates the Republican field, there are signs that his support is dropping off. According to a CNN/SSRS survey released on June 20, the former President has fallen by 6%. The same poll in May saw Trump hold a 27% lead over DeSantis, but in June, this had lowered to 21%. The reduction in support follows the second criminal indictment Trump has faced this year. He pleaded not guilty at a Miami courthouse on 37 charges related to classified documents found during an FBI raid on his home last year.
Copyright 2023, StraightNews.org