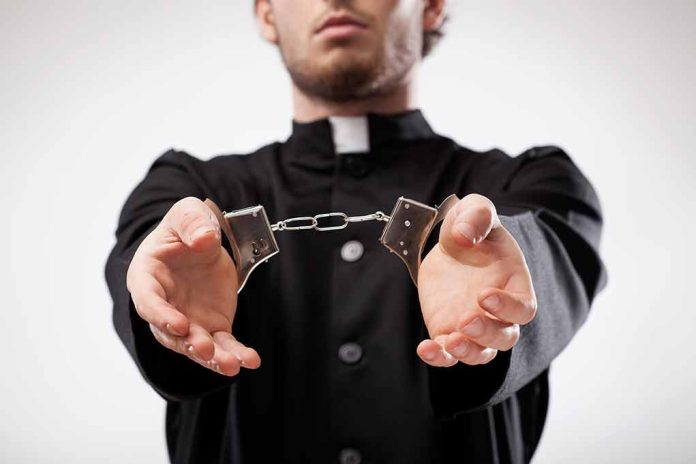 (Straightnews.org) – Police have charged an 83-year-old former pastor with the murder of 8-year-old Gretchen Harrington in Pennsylvania in 1975. David Zandstra was charged with criminal homicide, first, second, and third-degree murder, kidnapping of a minor, and the possession of an instrument of crime. District Attorney Jack Stollsteimer confirmed that police interviewed Zandstra at the time of the murder but lack of evidence meant he could not be arrested.
Gretchen was last seen walking to bible camp in the Marple township in August 1975. The camp was located at the Trinity Church Chapel Christian Reform Church, where Mr. Zandstra was a pastor. The child's remains were discovered two months after her disappearance in Ridley Creek State Park and authorities determined the cause of death as "blunt impacts to the skull."
Law enforcement officers interviewed Zandstra at the time and suspected his involvement due to inconsistencies in his statements and knowledge of Gretchen's clothing on the day she vanished, despite his claim she never showed up at the camp.
In January this year, a woman, who was friends with Zandstra's daughter in 1975, came forward and showed police diaries she kept in the 1970s.
The diaries documented the weeks surrounding Gretchen's disappearance, during which time the author noted that a man tried to kidnap her friend Holly. Dated September 15, 1975, the diary entry read, "Guess what? A man tried to kidnap Holly twice! It's a secret I can't tell anyone, but I think he might be the one who kidnapped Gretchen. I think it was Mr. Z."
She also noted in her diary that Mr. Z touched her inappropriately during a sleepover at his house just a week before Gretchen Harrington disappeared.
Upon receipt of the diary, police approached Zandstra at his home in Georgia, where he confessed to the crime. State Police Trooper Eugene Tray said, "He was relieved. It was like a weight was lifted off his shoulders."
Copyright 2023, StraightNews.org