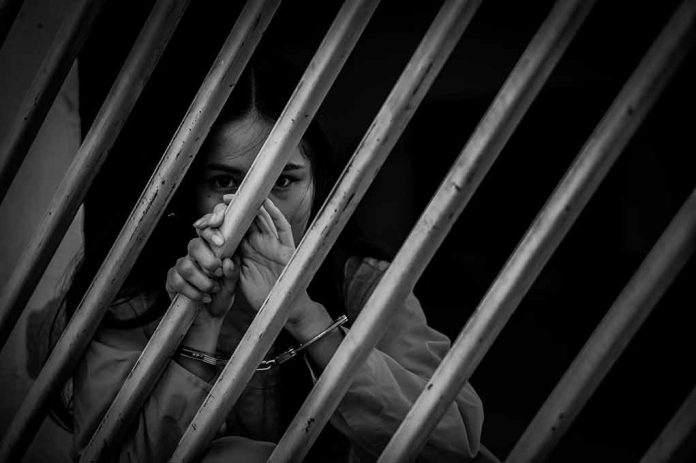 (StraightNews.org) – Police have arrested four people in Florida for allegedly kidnapping and restraining a woman in a dog cage. Monica Latresis Reed, Cortez Jackson, Kevin Holmes, and Damon Tromp were detained on August 14 and charged with armed kidnapping with intent to commit a felony and false imprisonment with a weapon. The victim, who has not been named, allegedly broke free from a house in Pine Hills, Florida, and frantically knocked on neighbors' doors seeking help.
Orange County Sheriff's Department Officers arrived on the scene soon afterward and arrested the suspects. Details are vague, but the alleged victim said the kidnappers forced her into a vehicle at gunpoint demanding to know her home address so they could go there and retrieve a stolen item.
After tying her up with cord and duct tape, the kidnappers allegedly restrained the victim in a dog cage in Reed's backyard. It is not known how the victim escaped, and Orange County Sheriffs said on August 15 that they could not provide any further information at that time.
Police said the suspects "terrorized" the victim, apparently seeking information, and that this is sadly not uncommon in kidnap cases.
In Oregon in August, a woman escaped from a cinderblock cage where she was held hostage and repeatedly raped. Negasi Zuberi was arrested and is under FBI investigation for several similar kidnappings. He is believed to target women engaged in prostitution, kidnap them, hold them in concrete cages, and assault them. Most of Zuberi's alleged victims did not report the assaults to law enforcement.
FBI Agent Stephanie Shark said the kidnapper had kept a file of notes outlining the kind of victim he was seeking. Shark said the notes were "chilling" in their callousness as he hunted down women he believed would not be missed.
The FBI agent added that she is relieved authorities caught Zuberi when they did. "That's always our goal with escalating violence, that we were able to stop him before someone actually died," she said.
Copyright 2023, StraightNews.org