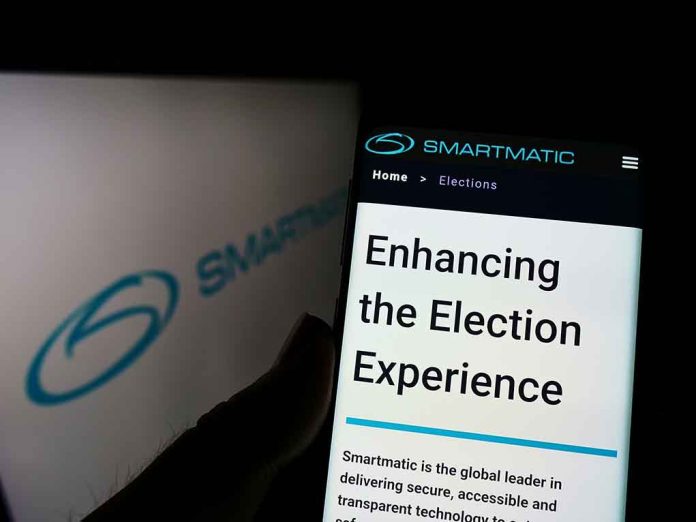 (StraightNews.org) — Fox News faces a new legal action as a second company has filed a lawsuit. Smartmatic is seeking $2.7 billion in damages in a defamation suit for giving airtime to individuals who claimed the 2020 Presidential election was fraudulent. The voting systems company is suing the Fox Network, former Trump lawyers Rudy Guiliani and Sidney Powell, commentator Lou Dobbs, and TV hosts Maria Bartiromo and Jeanine Pirro.
Smartmatic's lawyer Erik Connolly said, "Dominion's litigation exposed some of the misconduct and damage caused by Fox's disinformation campaign. Smartmatic will expose the rest. Smartmatic remains committed to clearing its name, recouping the significant damage done to the company, and holding Fox accountable for undermining democracy."
Dominion Voting Systems settled its claim against Fox for $787 million in mid-April. It was the largest disclosed defamation settlement in US history. The terms were not published, but it is known that Fox will not be required to issue any retraction or correction or any statement on the settlement. Dominion described the agreement as a victory and a vindication.
Meanwhile, an unknown source leaked a tape recording to MSNBC. Former Trump advisor Peter Navarro is heard denouncing attorney Sidney Powell as a reason the former President's efforts to challenge the election result were unsuccessful. Navarro said Powell was guilty of publicizing "far out" theories about the election that caused people to reject accusations of fraud. He told Fox News's Abby Grossberg that Powell was the "worst thing to happen to the election integrity issue."
Grossberg has since departed from Fox and has launched her own lawsuit alleging the network asked her to lie and withhold information in her deposition for the Dominion trial. She also said the network was guilty of misogyny and antisemitism. A spokesman for Fox said her claims have no merit. Grossberg worked as a producer for Tucker Carlson and Maria Bartiromo. Her lawyer stated that the settlement with Dominion was proof of wrongdoing at the conservative network.
Copyright 2023, StraightNews.org