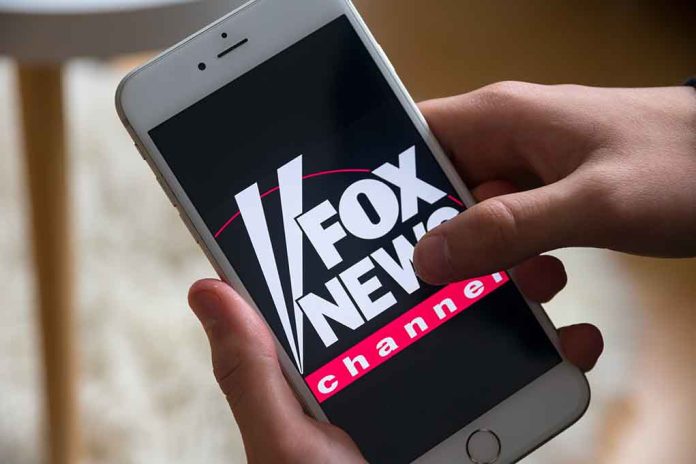 (StraightNews.org) — Fox News has settled its lawsuit with Dominion Voting Systems. Fox will pay $787 million in the settlement. Dominion had initially sought compensation of $1.6 billion when it filed the defamation lawsuit in 2021. The company said it lost business when Fox suggested it was involved in alleged electoral fraud in the 2020 Presidential campaign. Donald Trump said the vote was rigged and Dominion Voting Systems was partly responsible. The company said Fox repeated these claims without evidence.
Fox News argued that the former President's claims were newsworthy and, therefore, were protected under press freedom rights guaranteed by the First Amendment.
Dominion CEO John Poulos told reporters that Fox had acknowledged it had not told the truth in its coverage. He said, "Fox has admitted to telling lies about Dominion that caused enormous damage to my company, our employees, and the customers that we serve." A spokesperson for Fox said the network is pleased with the agreement.
The parties settled only hours before the trial was due to start, and jurors had already been sworn in. Delaware Superior Court Judge Eric Davis thanked jury members and said the matter would not have been settled without their presence. The agreement means an expensive and lengthy trial has been avoided.
Judge Davis said that Fox has a "credibility problem" and chastised the network for withholding evidence. He said Fox was dishonest about the role of media magnate Rupert Murdoch and had attempted to conceal evidence of recordings made by former Fox producer Abby Grossberg. The tapes feature Trump's attorney Rudy Guiliani admitting there was no evidence of electoral fraud.
It is not the only legal threat Fox has faced due to its 2020 coverage. Smartmatic, a voting technology company, sent a legal notice to Fox, Newsmax, and One America News in 2021. The company said all of the networks were guilty of trying to undermine the electoral and democratic system.
Copyright 2023, StraightNews.org