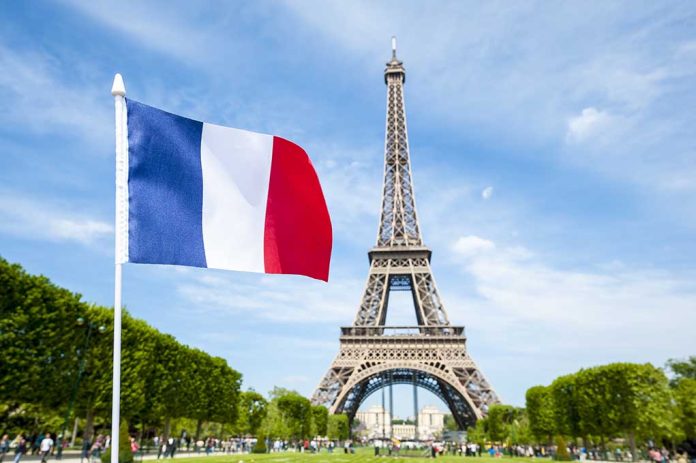 France Devastated By UNSPEAKABLE Tragedy In Ukraine
(StraightNews.org) – Reporting in a war zone is always a dangerous task, but journalists are willing to put their lives on the line in order to tell the true story of the battle as it unfolds. Many such reporters have been working in Ukraine to share various aspects of the war with the world, and one just lost his life while on the front lines.
On Monday, May 30, Russian shrapnel hit 32-year-old French journalist Frédéric Leclerc-Imhoff and killed him. According to BFM TV, his employer of six years, the reporter was covering an evacuation operation in Ukraine while in an armored vehicle. After the attack, the evacuation was called off.
French Foreign Minister Catherine Colonna called the death "deeply shocking" and is calling for an investigation into the killing.
Katerina Sergatskova, the editor-in-chief at Zaborona Media, an outlet based in the Ukrainian capital of Kyiv, shared more about the recent deaths of journalists in the warzone:
French journalist Frederic Leclerc Imhoff died today while filming an evacuation near #Severodonetsk.
Two days ago, a Ukrainian journalist who worked as a fixer was injured in #Lysychansk.
It is very dangerous now in #Donbas, and media workers are one of the main targets for RU.

— katerina sergatskova (@KSergatskova) May 30, 2022
From Ukrainian President Volodymyr Zelenskyy to various French officials, the outrage against the Russian attack during an evacuation is clear. Zelenskyy believes Leclerc-Imhoff was the thirty-second reporter to have lost his life trying to report on the conflict in Ukraine, proving what a dangerous profession it really is.
Copyright 2022, StraightNews.org