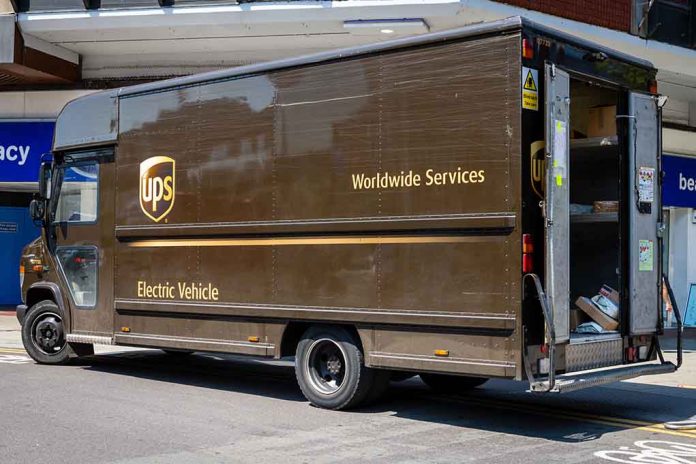 (StraightNews.org) – UPS drivers have won a considerable pay increase after weeks of union negotiations. The salary for full-time drivers will jump from $145,000 to $170,000 per year. The increase has led to a corresponding surge in job applications by around 50%. The pay rise came at the end of discussions between America's largest union, Teamsters, and UPS management that began in June. Other conditions agreed included the installation of air conditioning into all vehicles and a pay increase for part-time staff to $21 per hour.
"This contract sets a new standard in the labor movement and raises the bar for all workers," Teamsters General President Sean O'Brien said.
Union members voted to accept the deal on August 3 but were threatening to strike until then. If the 340,000 staff members had voted to down tools, it would have had a profound impact on the US economy. The Anderson Economic Group (AEG) said a ten-day strike would have cost the economy $7 billion – one of the most expensive strikes in American history.
Similar industrial action back in 1997 cost UPS $850 million, so workers were in a strong position from the start of negotiations. The importance of delivery companies can be underestimated, according to analysts. If workers do not deliver, the knock-on effect is enormous, and other major companies such as Amazon are significantly affected. Hospitals also rely on firms like UPS to help with life-saving procedures.
Last year, there were 320 strikes undertaken across the US, and so far this year, the figure is 177. This includes the famous action in California that has brought Hollywood to a standstill as both writers and actors refuse to ply their trade. Ford, GM, and Stellantis all faced industrial action this year in Detroit as workers sought new contracts and were largely successful. Also in LA, public service staff started picketing City Hall on August 8, accusing officials of refusing to negotiate better terms and conditions in good faith.
Copyright 2023, StraightNews.org