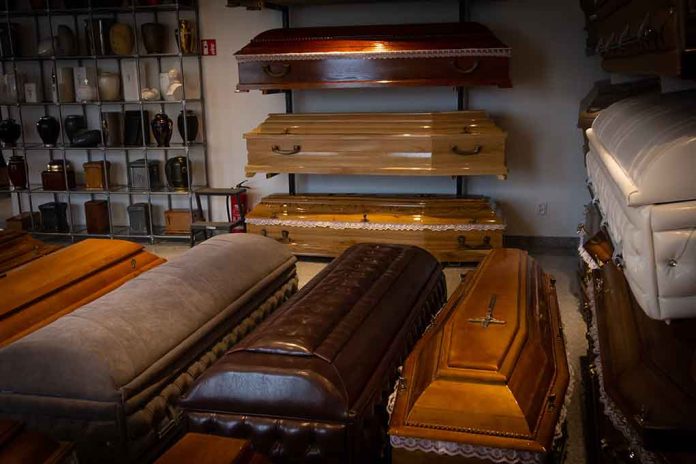 (StraightNews.org) – In August 2019, an 84-year-old Florida man lost his wife, and turned to funeral worker Maribel Torres to help him with her final arrangements. Sadly, the woman used his grief to allegedly take his home and life savings, using the assets to open her own business loans. In all, reports show she took over $400,000 from the widower. Authorities caught the thief when the man's nephew went to check on his uncle to find he lost everything.
An 84-year-old man suffering from Alzheimer's disease is out of a home and life savings after, authorities say, he was preyed upon by a funeral worker who took advantage of him following his wife's passing. https://t.co/WdbojApSV9

— WJZ | CBS Baltimore (@wjz) March 10, 2022
Miami-Dade State Attorney Katherine Fernandez Rundle stated she has concerns there may be other victims of Torres' schemes. According to the lawyer, the funeral worker befriended the grieving victim and Alzheimer's sufferer by convincing him she knew him. She allegedly used the newly-formed relationship to file paperwork to take his assets.
Authorities arrested Torres on three felony charges of grand theft and elderly exploitation, but she's currently out on bond. A second perpetrator, Andy Mora, was also arrested in connection to the crime. According to CBS Miami, it will be difficult or nearly impossible to regain ownership of the victim's home.
Meanwhile, the man's health has deteriorated over the last few years, and those concerned are trying to find a safe place for him to stay. There's no word on the overall jail sentence length Torres and Mora will face for their crimes.
Copyright 2022, StraightNews.org