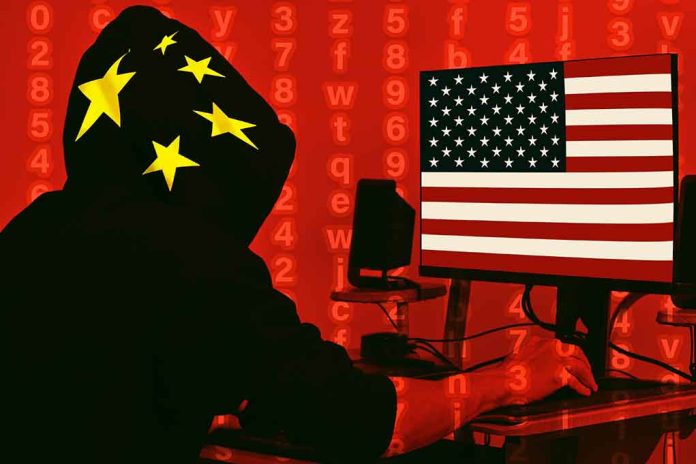 (StraightNews.org) – Wisconsin lawmaker Mike Gallagher is warning law enforcement agencies and Congressional colleagues of the pervasiveness of Chinese spying in the United States. Rep. Gallagher said China is seeking out sensitive information it believes it can use to blackmail America on the world stage. "There's no doubt they're trying to do everything that they can to steal sensitive information and then weaponize that against us," he said.
Gallagher was stern in his criticism and said America has been slow, naïve, and has dropped the ball in failing to recognize the nature of the Chinese Communist Party and, in particular, its secretive Ministry of State Security – effectively the KGB of modern China.
The Congressman's warning comes as two members of the US Navy were arrested in California for espionage. Jinchao Wei and Wenheng Zhao, aged 22 and 26, were detained and charged with accepting cash in exchange for photos and video clips inside US ships.
Mr. Wei, who worked aboard USS Essex, had security clearance and access to sensitive areas. Chinese agents allegedly approached him last year and offered him money to take photos and videos of technical manuals and blueprints of the ship.
Petty Officer Wenheng Zhao allegedly received $15,000 for photos of diagrams and blueprints of a radar system stationed on a US military base in Okinawa, Japan. Both men face a potential 20-year term in federal prison.
Despite a long history of proven covert operations in the US, both military and industrial, China denies all knowledge of the alleged espionage and accused America of smearing its name. In January, for example, the Department of Justice uncovered an industrial spying plot. This involved a process known as steganography – hiding computer data inside the code of an innocent file.
Zheng Xiaoqing, an employee of General Electric Power, was caught concealing confidential information inside the binary code of a digital photo of a sunset. The information was related to designing and manufacturing gas and steam turbines.
Copyright 2023, StraightNews.org