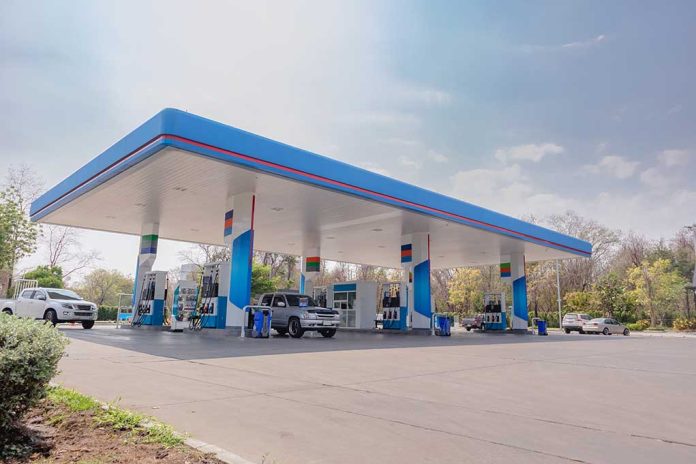 Gas Station Manger Loses Everything Over One Lousy Mistake — And Now It's Going Viral
(StraightNews.org) – Gas prices have hit historic highs in the last several months, with a national average hovering near $5 per gallon and putting the hurt on many peoples' wallets. When Americans pull into the gas station, they're prepared to pay higher than normal prices. Except, at one fuel station in California, consumers got the surprise of their life after the manager input the wrong price per gallon. Drivers quickly took advantage of the situation.
A Costly Mistake
While setting the per-gallon prices at the Shell station he managed in Rancho Cordova, California, John Szczecina accidentally misplaced a decimal. Instead of setting the premium grade to $6.99, he mistakenly set it to $0.69, a price that hasn't been seen since the late 1970s. Customers took advantage of the low price and word quickly spread. Adding to the station's troubles is the fact that it took hours to correct the problem. During this time, those who filled up on the ultra-low price told their friends and posted on social media, drawing even more people to the station. When all was said and done, the mistake cost the Shell location more than $20,000 and Szczecina lost his job.
Attempting to Fix the Mistake
Even though Szczecina isn't legally on the hook for the money the mistake cost, he still took responsibility and felt so bad, that he wanted to pay his bosses back. His sister, Paula Jackson, decided to set up a GoFundMe to raise the money, setting the goal at $20,000 and it didn't take long to not only reach the goal, but surpass it, raising over $24,000. Jackson and Szczecina thanked the donors for helping them raise the money.
However, according to KCRA3, when the former manager tried to give the funds to the station's owners, they sent a letter declining the money. In the letter, the company states that they do not intend to sue Szczecina or seek restitution. They also ask that he shut down the fundraiser and return the money to the donors, who they feel "have been misled."
In an update to the GoFundMe after the company declined the funds, Jackson updated the post and said the money would now go directly to her brother, unless the donors requested a refund by June 28th. Since the balance is now under $24,000 it appears some have followed through with this request.
Do you think Szczecina should keep the money or return it to the donors?
Copyright 2022, StraightNews.org