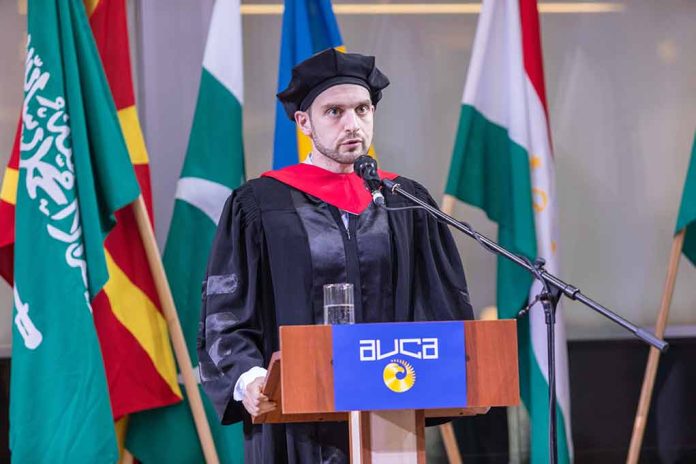 (StraightNews.org) – The son of left-wing billionaire George Soros, who says he is more political than his father, is spending time with top Democrats, including President Biden, Vice President Kamala Harris, and House Minority Leader Hakeem Jeffries. Alex Soros, who is taking control of his father's billion-dollar empire, has confirmed that he intends to expand his progressive influence and provide more funding for Democratic candidates via George Soros' various organizations.
Alex Soros will initially take control of the Open Society Foundations (OSF). Based in New York City, this group provides funding for various causes. During the 2022 midterm elections, the OSF donated $140 million to Democratic candidates. This was on top of the $170 million personally donated by Soros.
Twitter CEO Elon Musk recently described Soros Sr. as an enemy of humanity due largely to his part in electing left-leaning prosecutors who are soft on crime. Manhattan's District Attorney Alvin Bragg, who has overseen an increase in crime and promised to pursue Donald Trump as part of his election campaign, was funded by Soros. Los Angeles and Chicago, cities plagued by huge crime increases, are both controlled by Democrat DAs funded by Soros.
Los Angeles County District Attorney George Gascón boasts of reducing prison sentences while crime in LA skyrockets. For example, murder rose by 35% between 2020 and 2022. Gascón's campaign received Soros funding. Similarly, in Chicago, where serious crime has been rising yearly since 2020, the local prosecutor was backed by the billionaire.
Back in 2015, the Hungarian-born businessman was criticized by Hungary's Prime Minister Victor Orban for helping to finance the migration crisis faced by Europe. In response, Soros confirmed the basis of Orban's criticisms and wrote that he views national borders as an "obstacle" and "refugees" as a priority.
Orban is one of the few European leaders to defend the continent's culture and history and has called for the restoration and preservation of Europe's Christian values, traditions, and ethics.
Copyright 2023, StraightNews.org