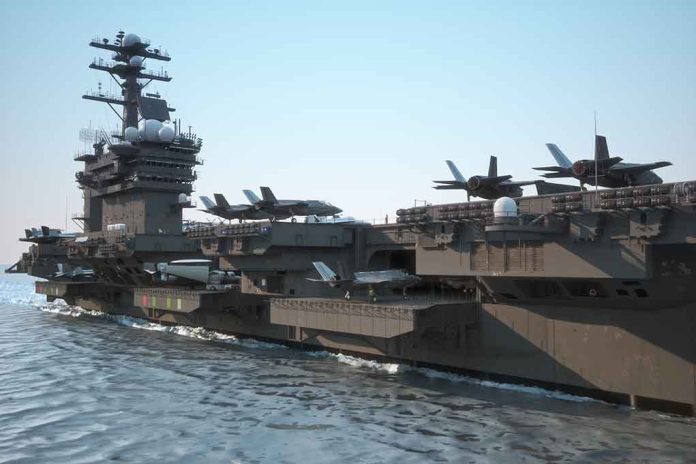 US Aircraft Carrier Prepares To Lead Charge if Russian Attacks Escalate
(StraightNews.org) – Ever since Russian President Vladimir Putin first began lining up his troops on the Ukrainian border, nations around the world wondered how it would all play out. Now, over eight months into the war, other countries are continuing to prepare for a battle should Putin escalate his attacks outside Ukraine. A US Naval Aircraft Carrier is leading the preparation should the tide turn.
On October 14, the USS George HW Bush carrier led off Neptune Strike 2022, the NATO military exercise in the Atlantic that's bringing together at least 19 allies from around the globe. This deployment is a clear example of these militaries' ability to work together, deter, and defend against any possible threats, such as Russia.
"All we do out here is train and get ready for a fight that might come," said U.S. Navy Lieutenant Cordan Mackenzie, an F-18 pilot. https://t.co/tpnxKhTgDS

— Newsweek (@Newsweek) October 26, 2022
Over a dozen ships and 80 aircrafts joined together for the "peacetime vigilance activities." As part of the exercise, US Navy F-18 jets flew from the USS George HW Bush to Lithuania over the course of a few days. While there's no imminent threat, NATO hopes this clear show of force sways aggressors from any potential attack.
According to Newsweek, NATO Secretary General Jens Stoltenberg called the exercises "a demonstration of US capability and commitment to the alliance." Hopefully, such a combined effort will keep national — and global — security under control for years to come.
Copyright 2022, StraightNews.org