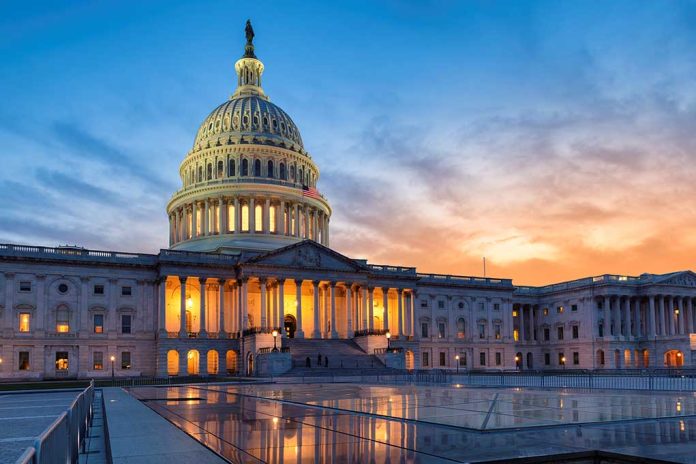 (StraightNews.org) — The 118th US Congress kicked off on January 3rd with chaotic scenes in the House of Representatives. The Republican Party, which has taken control of the House by a slim margin, failed to elect a Speaker, leaving matters in limbo and preventing the swearing-in of new Representatives.
The dramatic events centered on Rep. Kevin McCarthy (R-CA) who failed to secure the role of speaker after three rounds of voting. McCarthy had been seen as the strong favorite for the post having held the House Minority Leader post for the past 4 years. The Democrats however rallied firmly behind their candidate Hakeem Jeffries (D-NY) who enjoyed unanimous support. Some members of the Democratic Party openly gloated about Republican disarray. Rep. Ruben Gallego (D-AZ) tweeted a picture of a bucket of popcorn and said, "We are breaking the popcorn out in the Dem Caucus till the Republicans get their act together."
The day signaled a bad start for a divided Republican Party as they take back control of the House. McCarthy, a Trump ally, won 202 of the 218 ballots he needs. It is the first time in exactly 100 years that the first day of Congress has ended without an elected House speaker.
Donald Trump has been mentioned as a factor in the deadlock. While McCarthy says he has the support of the former President, other reports say Trump has remained tight-lipped.
The chaotic events on January 3rd highlight a growing division in the Republican Party which some worry will damage its prospects in 2024. Division over support for Trump has grown since many candidates backed by him in the November midterms failed to get over the line. Meanwhile, Florida Governor Ron DeSantis, who won with 59% of the vote in November, has been polling ahead of Trump in key states. Trump has labeled the popular Governor "Ron DeSanctimonious".
UPDATE: Just after midnight on January 7th, McCarthy received the requisite number of votes to become speaker after a historic 15th and final vote on the matter. The swearing in of members took place shortly after.
Copyright 2023, StraightNews.org