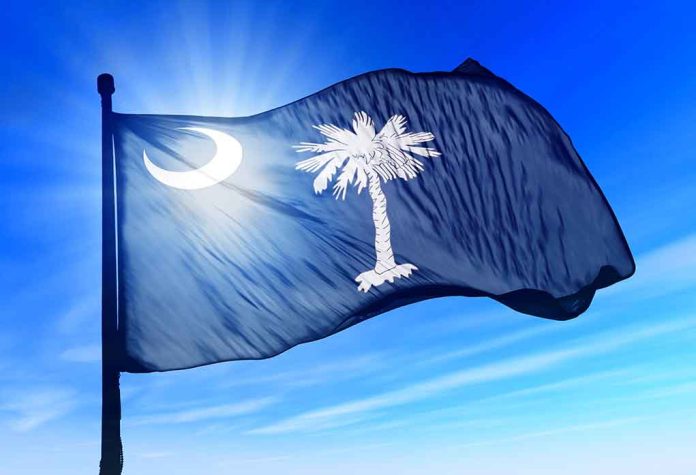 (StraightNews.org) — Democrats in South Carolina are demanding an apology from Governor Henry McMaster for saying he looks forward to the day that Democrats are so rare they have to be hunted with dogs. He made the remarks at a GOP convention in the Palmetto State. Democrats accused him of racism and promoting violence.
Democratic National Committee (DNC) chairman Jaime Harrison posted a tweet copying Senator Tim Scott and fellow Presidential candidate Nikki Haley asking, "Y'all looking forward to this as well?! Given the sordid history of people being hunted down in the South … you would think a Governor in '23 would know better. Right?!"
Haley is the former Governor of South Carolina, and Scott a serving Senator for the state. Neither responded to Harrison's tweet.
South Carolina Democrats created an online petition condemning the remarks and demanding an apology and retraction. The petition states that if Governor McMaster refuses to apologize and take back his "racially-tinged" comments, South Carolina State Law Enforcement Division (SLED) should open a criminal investigation.
"The Democratic Party stands for a SC where no one is above the law and expects the same of SLED and our Governor," the petition reads.
Political reporter Joseph Bustos was live-tweeting from the event and pointed out that McMaster uses this phrase regularly. A spokesperson for the Governor agreed. A statement from McMaster's office said he has been using this phrase for years, and the people of South Carolina know it is a joke. The spokesperson added that if Democrats can't take a light-hearted joke from the Governor, they should refocus their energies on "winning, not whining."
McMaster was a national security adviser under Donald Trump and is considered an ally of the former President. Controversially, he once said he has never voted and went to the White House during the Trump administration only to serve the President and his country. He wrote a book about defense and foreign policy under various Presidents in 2020.
Copyright 2023, StraightNews.org