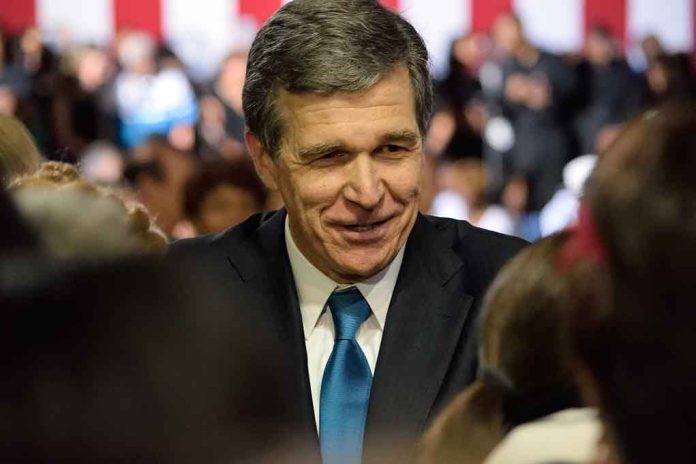 NC Governor Begs Legislature To Legalize Famous Drug
(StraightNews.org) – On October 6, President Joe Biden issued a proclamation pardoning those convicted under federal law of simple marijuana possession. This action affected approximately 6,500 people. The same day, Biden also called on state governors to take similar action as most incarcerated or with convictions have been sentenced under local laws. During a press call, a White House official also talked about reforming the drug's classification. It seems one governor is on board with Biden's actions.
Marijuana Classification
Marijuana, like heroin and LSD, is classified as a Schedule I drug, which means it has a high likelihood of abuse and no medical use. The crux is that its classification is higher than that of fentanyl, the far-deadlier drug responsible for the rise in overdoses. The Biden Administration wants to reform how federal law classifies marijuana but not the limitations currently in place for underage sales, marketing, and trafficking. While this helps with federal charges, without state reform, it's unlikely the number of convictions will drop.
North Carolina On Board
North Carolina Governor Roy Cooper (D) is seemingly on board with reforming laws involving marijuana possession. On October 7, just one day following Biden's proclamation, Cooper addressed a task force and pushed the state's legislature, which currently holds a GOP majority, to decriminalize simple possession.
Cooper acknowledges that a conviction of this offense, currently a misdemeanor charge, can lead to detrimental effects on one's life. He says he wants the state to "take steps to end [the] stigma." Cooper's proposal involves reducing the possession of up to 1.5 ounces of marijuana from a misdemeanor to a civil offense.
State Attorney General Josh Stein is in agreement with Cooper. He calls for not only expunging past convictions but also decriminalizing adult use, saying, "people should not have a federal criminal record for something that's legal in an increasing number of states." Stein also proposed state-controlled sales with no marketing to protect children.
Polls Show Most in Support
Following Biden's statements, many Americans came out in support of the pardons and in favor of reclassifying the drug. A recent poll shows 65% either strongly or somewhat support the move. Additionally, 69% of those surveyed supported a potential change in how marijuana is classified. The largest supportive group is Millennials, with 71% supporting the pardons and 68% in favor of reclassification.
It's not just Millennials largely in favor, either. Sixty-one percent (61%) of the Gen X bracket agreed the pardons were a good move, while 68% supported reclassification. Approximately 66% of Baby Boomers also agreed.
How do you feel about the pardons and reclassification?
Copyright 2022, StraightNews.org