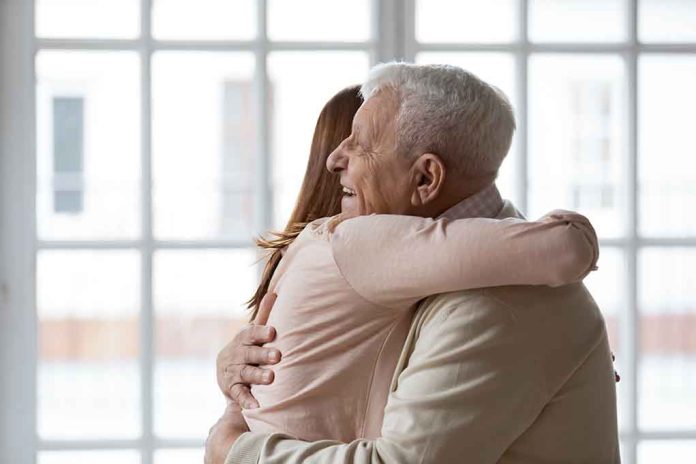 Grandpa PUNCHES Man Assaulting Granddaughter – Shows No Mercy
(StraightNews.org) – Grandparents have a special place in the world, as they're often able to love and care for children in a unique way and give parents a much-needed break. One man went above and beyond when he noticed something off in his granddaughter's bedroom recently.
On Wednesday, August 24, a man was hanging out in his daughter's Middletown, Pennsylvania apartment when he noticed his granddaughter sitting on his daughter's fiance's lap in her bedroom. After a few minutes, he noticed the room was very quiet and returned to find Aaron Cunagin, the fiance, with his pants down, standing in front of the little girl who was naked from the bottom down.
The grandfather thought it was 'weird' when he saw the girl sitting on the alleged perpetrator's lap. https://t.co/VNW1J4aaCh

— FOX 4 NEWS (@FOX4) August 29, 2022
The grandfather then entered the room and punched Cunagin in the face before calling the cops. When police arrived, they arrested Cunagin, who initially said he blacked out during the incident. He's now in prison at the Dauphin County Correctional Center with a $150,000 cash bond and facing charges of indecent assault, unlawful contact with a minor, rape of a child, and indecent exposure. He will attend a preliminary hearing on September 7.
Do you think the grandfather's punch was justified in this case, or should he have taken a different route to address the situation?
Copyright 2022, StraightNews.org