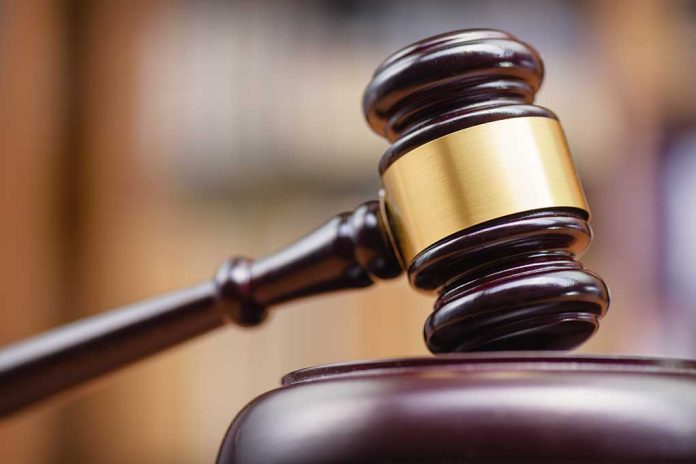 (StraightNews.org) — A US District Judge has dismissed an indictment against a marijuana user and held that the law barring gun ownership to smokers of the drug is "constitutionally vague." Judge Patrick R. Wyrick said the law relied upon to indict Jared Michael Harrison was a violation of the Due Process Clause and represents an unconstitutional infringement upon his fundamental right to possess a firearm under the Second Amendment of the US Constitution.
Prosecutors had argued that Mr. Harrison did not have a right to firearm possession because he was not a law-abiding citizen, but Judge Wyrick disagreed and cited a Supreme Court decision from 2022 that affirmed the right of Americans to carry a gun outside the home for self-defense. Judge Wyrick ruled that the use of marijuana is not, in itself, a violent or threatening act and has none of the characteristics "that the nation's history and tradition of firearms regulation supports."
Marijuana, or cannabis as its also known, has been legalized in 21 states so far. The first states to do so were Washington and Colorado in 2012. Since then, its use has been made legal in states throughout the country, including California, New York, and Missouri, as well as the nation's capital. Each state has regulated its use differently but almost all have imposed a large tax on retail transactions. In Washington for example, there is a 37% excise tax on its sale. The size of the amount a person can lawfully possess also varies from state to state.
In October 2022, President Biden issued a statement saying that sending people to prison for cannabis use was wrong and disproportionately affected non-white people. The President announced a full federal pardon for those sent to prison solely for possession of the drug and asked State Governors to do the same. He also declared that the classification of marijuana would be reviewed at a federal level. At the time, it was categorized alongside heroin and LSD.
Copyright 2023, StraightNews.org