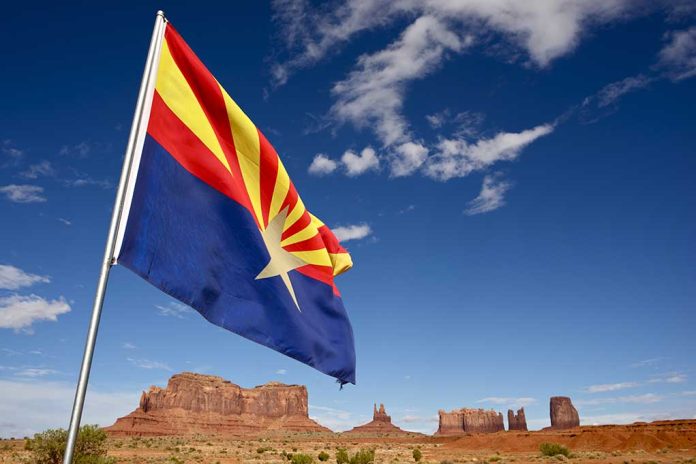 (StraightNews.org) — Democratic Governor of Arizona Katie Hobbs has said she will continue to move migrants to other states. Her Republican predecessor Doug Ducey began sending migrants to Washington, D.C. in May 2022. More than 3,000 migrants made the trip last year at a cost of around $7 million.
Hobbs was critical of the program under Ducey and caused some surprise by announcing its continuation at a press conference in Phoenix on January 24th. "We wanted to make sure that we were getting these folks transported in a way that was efficient and humane, and actually provided relief to the communities on the border that have the influx of these asylum seekers and don't have the resources to help them," she told reporters.
The town of Yuma on the Arizona border has been acutely affected and officials there have said they are on the brink of collapse. The town of only 100,000 receives a weekly influx of approximately 6,000 migrants, or 6% of its population. Medical services, homeless shelters, and charities have been thoroughly overwhelmed and the cost is mounting. Yuma County Supervisor Jonathan Lines said, "Let's talk about the financial impact and the strain that it's placed on our hospital. So far, Yuma Medical Center has had over $22 million of unreimbursed expenses specifically for people who are illegally crossing our border."
Arizona has been at the blunt end of the migrant crisis in recent years as record numbers cross the southern border into the United States. Border states, including Texas, have taken the radical move of transporting migrants to liberal areas including California, Washington, D.C., and New York. Despite insisting they are places of "sanctuary" that welcome unlimited immigrants in theory, in reality, both New York and California have complained that the influx is bringing them to the point of crisis as they do not have the resources to provide care for the world.
Copyright 2023, StraightNews.org