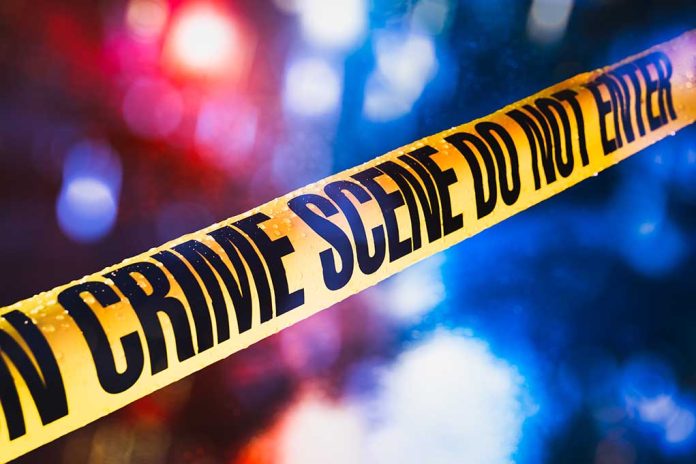 Over 20 Police Recruits Injured in SUV Crash
(StraightNews.org) – Police departments are struggling to find recruits after the liberal push to defund police departments. In California, the Los Angeles Police Department will be short a few trainees for a while after a horrific accident took place recently.
On Wednesday, November 16, Nicholas Gutierrez, 22, allegedly drove his SUV into a large group of police recruits on a morning training run. The group of over 70 trainees was jogging in formation during the incident that injured 25 runners. While 16 had minor injuries, 4 escaped with moderate injuries, and 5 ended up in critical condition, some with head trauma and missing limbs.
The accident occurred close to a fire station, so the first responders began assisting immediately.
BREAKING: 22-year-old wrong way driver who plowed into group of police and sheriff recruits yesterday injuring two dozen has been arrested for assault with a deadly weapon. @foxla pic.twitter.com/AgORzsI6uG

— Gigi Graciette (@GigiGraciette) November 17, 2022
Authorities arrested Gutierrez for the attempted murder of a police officer. While he passed the breathalyzer test, he had marijuana in the vehicle, according to the Los Angeles Times.
While the local sheriff believes the incident could have been intentional, authorities did not have enough evidence to keep Gutierrez in custody. So, on Thursday, November 17, he was released from jail. In a statement to ABC's Eyewitness News, the suspect's lawyer said Gutierrez is "a hard working young man who holds no animosity towards law enforcement," declaring the recent incident "an absolutely tragic accident."
As authorities continue investigating, they want their case to be ironclad before taking it to prosecution to ensure justice, if deserved, is given.
Copyright 2022, StraightNews.org