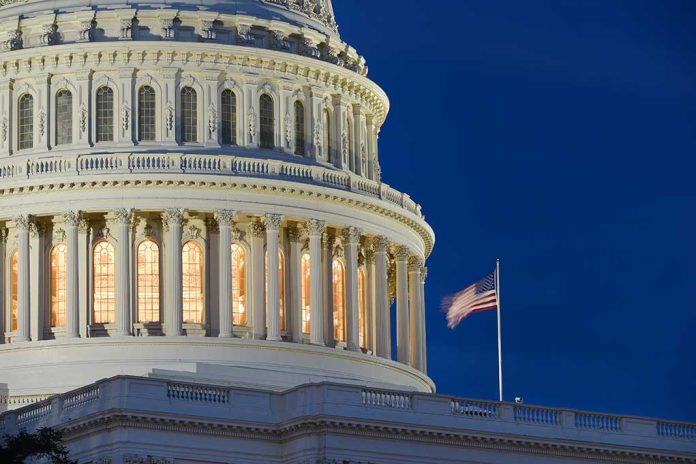 (StraightNews.org) — The House of Representatives quickly passed the $1.7 trillion Omnibus spending bill just before Christmas as political divisions emerged. The 4,000-page legislation passed by 225-201 and some Republicans have criticized the rushed nature of the process, saying they had no time to read it. House Speaker Nancy Pelosi however said, "We have a big bill here because we had big needs for our country."
The bill will provide billions of dollars to the war effort in Ukraine and further billions to Middle Eastern countries to protect their borders, something that is causing division among Republicans. On Christmas Day, Senators Ron Johnson (R-WI) and Mike Lee (R-UT) condemned Senate Minority Leader Mitch McConnell for supporting the legislation. "Our party has turned on Republican voters, turned on the Republican base, turned on most Republican senators. As Republicans scratch their heads over their disappointing midterms, they ought to consider that voters don't see much of a defining difference with Democrats," Sen. Lee said.
The bill had passed through the Senate with the support of 18 Republicans.
In the House of Representatives, House Minority Leader Kevin McCarthy called the spending package "one of the most shameful acts I've ever seen in this body." McCarthy argued that the bill spends too much and will therefore contribute to growing inflation.
Some Republicans are claiming that an increase in defense spending contained in the legislation amounts to a victory for their party. However, New York Rep. Alexandria Ocasio-Cortez became the only Democrat to vote against the bill on the basis of defense and border control spending. The defense budget was up by $45 billion compared to 2022, and funding for Immigration and Customs Enforcement (ICE) and the Department of Homeland Security (DHS) also increases. Ocasio-Cortez said supporting these measures would mean breaking her promises to her constituents to oppose DHS and ICE expansion.
Copyright 2022, StraightNews.org