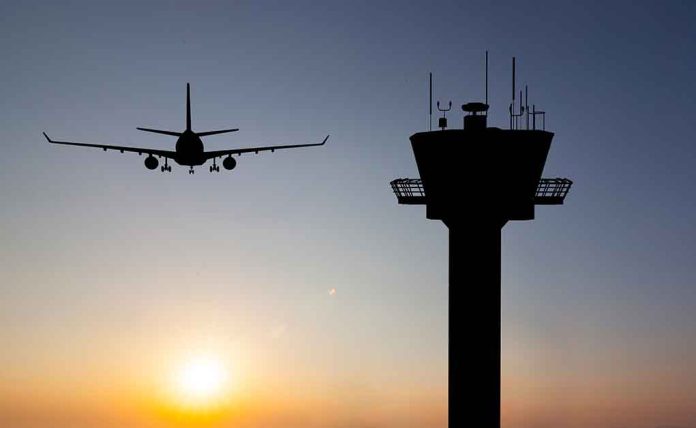 (StraightNews.org) — The House of Representatives has passed a bill aimed at improving the Federal Aviation Administration's pilot alert system. The NOTAM Improvement Act 2023 was approved with bipartisan support and will create a task force with a duty to review the current system and recommend improvements. The move comes in the wake of a system outage on January 11th, which caused the grounding of all US flights for several hours.
The legislation was proposed by Rep. Mark DeSaulnier (D-CA) and Rep. Pete Stauber (R-MN) who stated, "Following the FAA meltdown earlier this month, it is clearer than ever that improvements must be made to our aviation safety systems."
Following the grounding of flights on January 11th, the FAA said the cause was a problem in the Notice to Air Missions system, which sends information to pilots. A corrupted file had affected the system, as well as its backup, and pilots were not therefore able to receive the information they needed to fly. The agency released a statement saying, "The FAA is continuing a thorough review to determine the root cause of the Notice to Air Missions (NOTAM) system outage. Our preliminary work has traced the outage to a damaged database file. At this time, there is no evidence of a cyber attack."
The chaos came only weeks after thousands of flights were canceled during the Christmas period. These flights were grounded thanks to adverse weather, but while other airlines got back on track quickly, Southwest Airlines came under investigation for continuing to cancel journeys amid accusations that its scheduling system was not fit for purpose. Transport Secretary Pete Buttigieg said at the time that he would investigate whether Southwest was adhering to its obligations to customers. "We have some real work to do in making this right. For now, I want you to know we are committed to that," said 34-year-old Southwest CEO Robert Jordan.
Copyright 2023, StraightNews.org