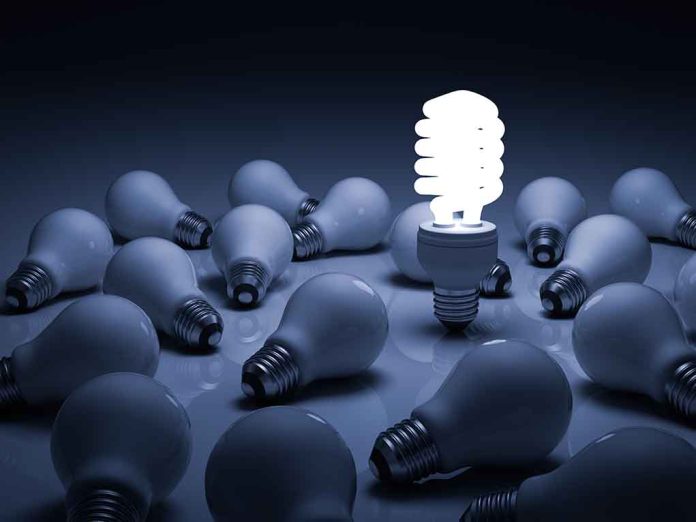 (StraightNews.org) — The Republican-controlled House of Representatives has passed the Lower Energy Costs Act. The legislation was described as a key priority for the GOP and passed largely along partisan lines by 225 – 204. One Republican, Rep. Brian Fitzpatrick (PA) voted against, while four Democrats voted along with the GOP. It was sponsored by House Majority Leader Steve Scalise (R-LA), who said, "From the day he took office, President Biden has waged a war on American energy, and hardworking families are the ones paying the price."
Mr. Scalise went on to say that the legislation will increase independent energy production in the United States, reform the permissions process, boost the mining of essential materials, and streamline our energy imports and exports. He also said it represents a backlash against the radical green agenda of the White House.
Critics have attacked the legislation as the "Polluters Over People Act" and say it will make the US dependent on fossil fuel energy for decades to come.
Rep. Matt Rosendale (R-MT), who supported the bill, said it will mean lower energy prices for households already struggling with the cost of day-to-day living. He said America is too dependent on foreign adversaries, including China, and that production at home needs to increase in order to reduce our dependency and increase our security. Rosendale attacked the Biden administration saying it has cut crude oil production by 2 million barrels a day, driving inflation higher.
President Biden has been the subject of hypocrisy accusations for approving a major drilling project in Alaska. Biden gave the go-ahead to the Willow oil drilling plan in mid-March, angering climate activists. Republicans in the state had argued that the project would not only increase energy production but would provide jobs and economic stability to Alaskans. Climate change activists responded with an online petition that has gathered more than a million supporters. Environmentalists have also promised to challenge the venture in the courts. Earthjustice President Abigail Dillen accused the President of derailing his own climate goals.
Copyright 2023, StraightNews.org