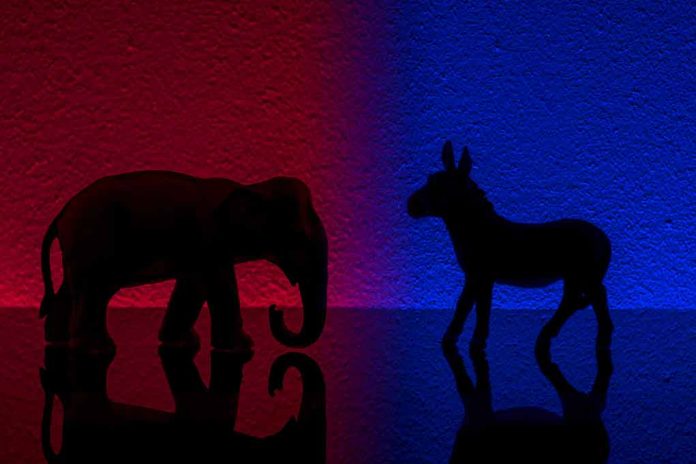 (StraightNews.org) — House Republicans are using the debt ceiling stand-off to push against climate change initiatives. GOP proposals would speed up the permit process for both fossil fuel and green energy projects to proceed. Republicans also assure Democrats that Congress will later address their requirement to increase federal approval of interstate power transmission lines, which is crucial to accommodate the planned expansion of wind and solar power.
"We brought this idea forward as a way to focus on things we all benefit from, and then have a commitment to work on the other stuff," an unnamed GOP aide said.
In a further compromise, Republicans are willing to discuss Democrat demands that local communities have a greater say over proposed infrastructure projects.
Both parties are under pressure to reach a deal before a June 1st deadline. The White House wants to raise the debt ceiling – the amount the government can borrow – but needs Republican support in Congress. Republicans say they will only support an increase if the Biden administration approves spending cuts. The two sides have been deadlocked for weeks. President Biden consistently says he will not meet Republican demands.
The proposals now put forward by the GOP are seen as a starting point that will suit both sides and avoid the looming threat of a default.
Some Democrats however believe there should be no negotiations with Republicans and have initiated a motion to force a vote in the House of Representatives. Rep. Brendan Boyle, the leading Democrat on the House Budget Committee, started a petition requiring 218 signatures that would force Members to vote on raising the ceiling. This could put Republicans in a difficult situation as they could end up taking the lion's share of the blame if a default occurred.
Treasury Secretary Janet Yellen warns that a default could result in a global economic downturn and plunge the United States into recession. In addition, she said it would severely tarnish America's reputation on the world stage and even threaten national security.
Copyright 2023, StraightNews.org