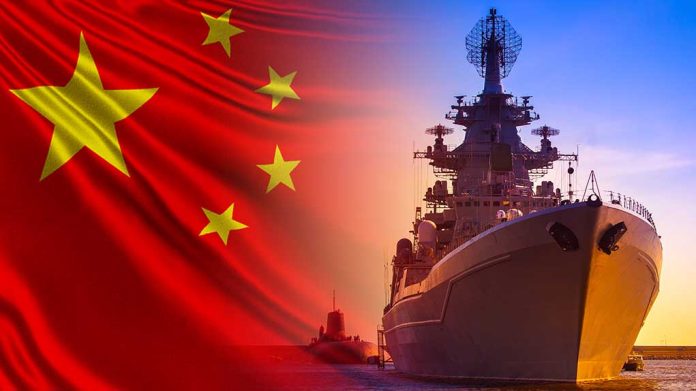 Massive Chinese Naval Fleet Spotted Barreling Toward U.S. Base
(StraightNews.org) – The US Naval base in Sasebo, Japan is a key part of our military's presence in the Far East. So, when the largest group of Chinese aircraft carriers ever seen before came dangerously close, it raised quite a few alarms among military officials and lawmakers alike.
On Tuesday, May 3, Japan reported eight vessels, including the Chinese aircraft carrier Liaoning, were sailing very close to Nagasaki, Japan. The ships sailed between the main islands of Okinawa and Miyakojima. The Chinese Military said it was a "routine training operation", but not everyone believed it. Senator Marsha Blackburn (R-TN) called on President Joe Biden to show our nation's strength in light of this event:
The Biden administration must immediately wake up to the games Communist China is playing, and demonstrate our strength. https://t.co/FWnddzGztd

— Sen. Marsha Blackburn (@MarshaBlackburn) May 4, 2022
According to a US Navy fleet tracker, the USS Abraham Lincoln was very close to the Chinese naval expedition, with the USS Ronald Reagan also nearby.
The Chinese ships included four destroyers which most people see as a display of strength and force by the East. As China continues to claim Taiwan as its own and warn other nations, especially the US, from getting involved in tensions there, this was likely an intimidation exercise.
What do you think — should the US be concerned about this large operation?
Copyright 2022, StraightNews.org