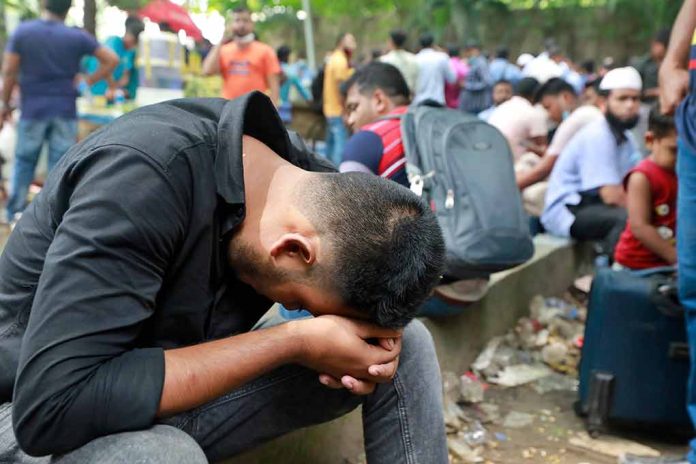 (StraightNews.org) – International human rights group Human Rights Watch (HRW) has reported that Saudi Arabian troops have killed hundreds of migrants trying to cross the country's borders. A report published by the advocacy organization on August 21 said Saudi soldiers fired at migrants, mainly from Ethiopia, as they attempted to cross into the Kingdom's territory from Yemen.
Video footage released along with the report shows migrants digging holes in the ground and burying bodies. Testimony alleges that bodies are scattered throughout the mountainside, and people have suffered severe injury.
"At Human Rights Watch, we've been documenting killings at the border by Saudi border guards of migrants and asylum seekers since 2014, but these were generally irregular, and what we've seen is a dramatic escalation in the last few years," said Nadia Hardman, the author of the document.
The report follows a separate account published by the International Organization for Migration in June. It estimated that Saudi soldiers killed at least 795 people trying to cross the border.
Around 750,000 Ethiopians live inside the Kingdom of Saudi Arabia, and more have attempted to gain access recently claiming human rights abuses at home. Of those already in Saudi, approximately 450,000 have entered illegally and the Saudi government has sent thousands back.
The killings are said to be most prevalent between Al Jawf in Saudi Arabia and Sa'dah in Yemen, where people smugglers are highly active.
Saudi officials deny the shootings and call the report "unfounded." Meanwhile, the Ethiopian government said it intends to investigate, but the probe will be carried out "in tandem" with Saudi authorities.
A war has been raging between the government and the Tigray People's Liberation Front in the north of Ethiopia since last August. The ethnic conflict has continued for years, and several agreements – some brokered by the United States – have failed to maintain peace and stability in the region. Besides continuing conflict, economic opportunity is a draw for Ethiopian migrants to risk crossing the Saudi border illegally.
Copyright 2023, StraightNews.org