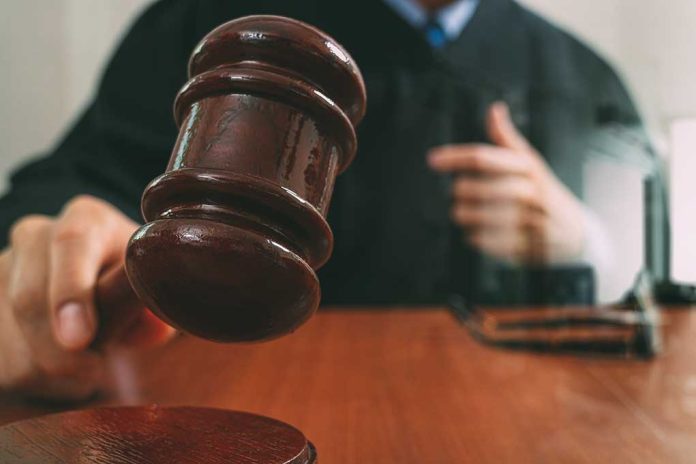 (StraightNews.org) — A judge in Arkansas threatened to jail Hunter Biden for six months if he didn't attend a paternity hearing. Biden is locked in a legal battle with Lunden Roberts, who gave birth to his daughter in 2019. The President's son initially denied he had fathered 4-year-old Navy Joan Roberts, but a paternity test in 2020 confirmed she was his daughter.
The two parents reached an agreement in 2020, and Biden pays $20,000 per month in child support. In 2022 however, he petitioned the courts to reduce this amount. He claimed poverty at the time, saying he had already paid $750,000 and could no longer afford the monthly expense. Roberts' attorney responded to the plea of poverty, saying Biden was fighting his case using some of the most expensive lawyers in America. The attorney also pointed out that Biden, an avid painter, sells some of his artworks for $75,000 and had just published his memoirs.
Holly Meyer, the Arkansas judge overseeing the case, has ordered Biden to attend all hearings and produce the documentation that Roberts requested. In court papers, Lunden Roberts and her attorney Clint Lancaster state that Hunter Biden has not cooperated with proceedings and the court should consider a prison sentence of six months for civil contempt.
President Biden has never acknowledged Navy Joan and repeatedly leaves her out when he references his grandchildren in public speeches. He frequently tells audiences about his six grandchildren and how he dotes on them.
At a press conference at the White House on May 2nd, press secretary Karine-Jean Pierre swiftly cut off questions from reporters on the President's refusal to mention his grandchild. Emily Goodin of the Daily Mail remarked that Hunter had attended a child support hearing the previous day and asked, "Are the president and first lady monitoring that, and how come they haven't acknowledged the seventh grandchild?"
"I'm not gonna speak to that from here," Jean-Pierre replied. She ignored further inquiries on the matter.
Copyright 2023, StraightNews.org