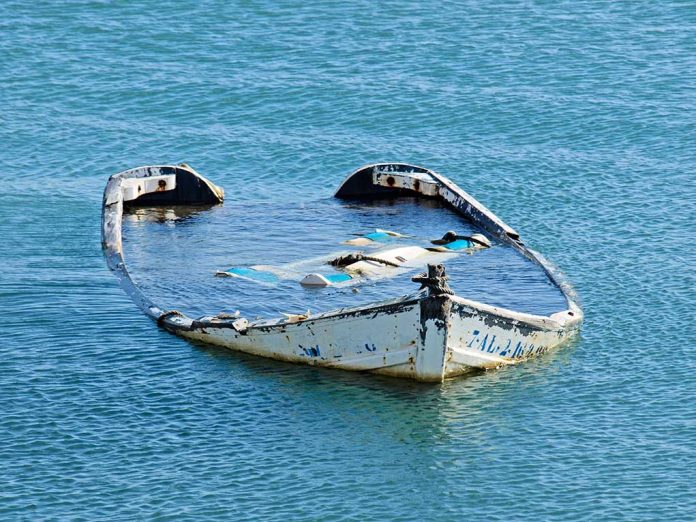 Boat Carrying Migrants Sinks Off the Coast of Florida
(StraightNews.org) – US officials continue to urge migrants to come to the States through the proper channels, as attempting to sneak onto American soil can be very dangerous. Despite this appeal and an aggressive hurricane moving toward Florida, a group of migrants headed north to the mainland. As a result, many are missing after being caught in the massive storm.
On Wednesday, September 28, a boat with over two dozen migrants sank, leaving those on board to try and swim to safety. Three people were rescued in the ocean a few miles south of Boca Chica, and four swam to the safety of Stock Island, Florida. As of Friday afternoon, the Coast Guard and Border Patrol found and rescued a total of 10 Cuban migrants. There are still around 20 missing.
#UPDATE @USCG air crews continue to search for the reported missing people in the water after an illegal migration venture failed off the #FloridaKeys.
Our ships are patrolling the #FloridaStraits assisting with search and rescue. #DontTakeToTheSea @USEmbCuba pic.twitter.com/nsWpiFQ9Z3

— USCGSoutheast (@USCGSoutheast) September 29, 2022
On Wednesday, Hurricane Ian, which destroyed the migrants' boat, was a Category 4 storm, almost the strongest on record with wind speeds between 130 and 156 miles per hour when it made landfall.
Cuba had been struck by Ian on Tuesday, which knocked out electrical power to the entire island and destroyed a huge number of homes, crops, and infrastructure. This devastation likely pushed many people to try to make their way to the US in search of a new and safer home. But, for many of the passengers on this boat, that will likely not be the case.
Copyright 2022, StraightNews.org