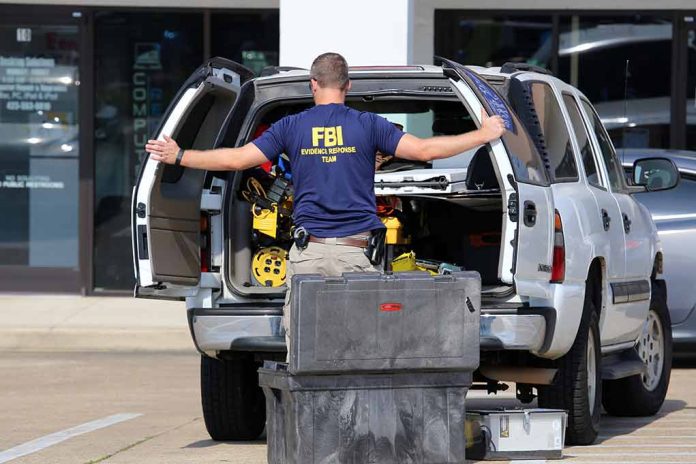 (StraightNews.org) – The Idaho Republican party passed a resolution calling for the abolition of the FBI unless it undergoes significant reform. Meeting for their annual summer event in Challis on June 24, the Republicans formally condemned the FBI and accused the federal agency of civil rights violations dating back to the 1950s.
The alleged violations include illegal surveillance, targeting political opponents, intimidating pro-life activists, monitoring the worship of Catholics, and participating in the January 6 riots on Capitol Hill.
Resolution 2023-52 states that the FBI has terrorized American citizens and former President Donald Trump, who they say is the victim of a politically motivated campaign by Attorney General Merrick Garland.
FBI agents were recently accused of pro-life intimidation by activist Elise Ketch when agents turned up at her home but offered no reason why. Agents Ashley Roberts and Kathleen Brown visited Ketch's house in April but she was not there, so the agents told her mother, "We just need to speak with her regarding some information that was sent to us."
Ketch is a long-term campaigner with the Progressive Anti-Abortion Uprising organization and she says she has not heard from the FBI since the visit. She added that she doesn't know what it's related to, but believes it was an attempt to intimidate her.
FBI Director Christopher Wray responded when House Judiciary Committee Chairman Jim Jordan said the agency was spying on Catholics and subpoenaed him for information on its tactics. The issue came to light when former FBI agent Kyle Seraphin leaked a memo revealing plans to spy on a Catholic group in Richmond which it said was intended to protect people from "white supremacy."
Wray said he was "aghast" about the memo's content and maintained that the FBI does not "conduct investigations based on religious affiliation or practices, full stop." Acting assistant director of Congressional Affairs Christopher Dunham reiterated Wray's assurances and declared that the federal agency was "not anti-Catholic in any way, shape, or form."
Copyright 2023, StraightNews.org