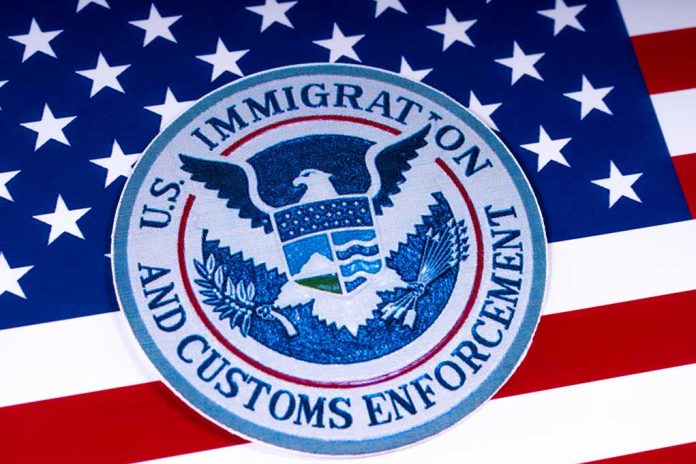 (StraightNews.org) — The detention of illegal immigrants has been scaled down by the Immigration and Customs Enforcement (ICE) agency. Included in the Congressional Budget Justification for the fiscal year 2024 are ICE plans to reduce the numbers held in detention by 9,000, saving $157.20 per person. The aim is to reduce the figure of the average daily population (ADP) from 34,000 – the average for 2023 – to 25,000 in 2024. In other words, the Biden administration intends to lower the number of migrants detained while record numbers cross the border illegally.
Meanwhile, the federal government is also lowering the number of deportations. The same document states that the plan is to deport only 29,393 immigrants in 2024, down from 151,000 in 2020. Last year, 72,177 were deported, which was slightly higher than in 2021 when the figure was 59,011, but still significantly lower than during the Trump administration. In Trump's last year in the White House, 267,258 were removed from the country.
Illegal border crossings have exploded under the Biden administration and hit record numbers. More than 2 million encounters were reported last year. In a book entitled "The Fight of His Life: Inside Joe Biden's White House," the President was said to be enraged by the situation. As the numbers kept rising, "Biden was furious. Aides had rarely seen him so angry. From all over the West Wing, you could hear the president cursing, dropping f-bombs (he'd always apologize when women were present)," the book states.
Republicans have repeatedly condemned the President for his failure to handle the situation, and Texas Governor Greg Abbott said his visit to El Paso in January was too little, too late. Prior to this first trip to the southern border, the streets of El Paso had been cleared of the migrant camps that now plague the small city, leading to complaints that the issue was being sanitized and covered up and that the President didn't even comprehend the scale of the problem.
Copyright 2023, StraightNews.org